In his forth of five articles Craig Farley, Head of Consulting at IPI, discusses why contact centres need to prioritise training & enablement to ultimately relieve unnecessary agent stress levels.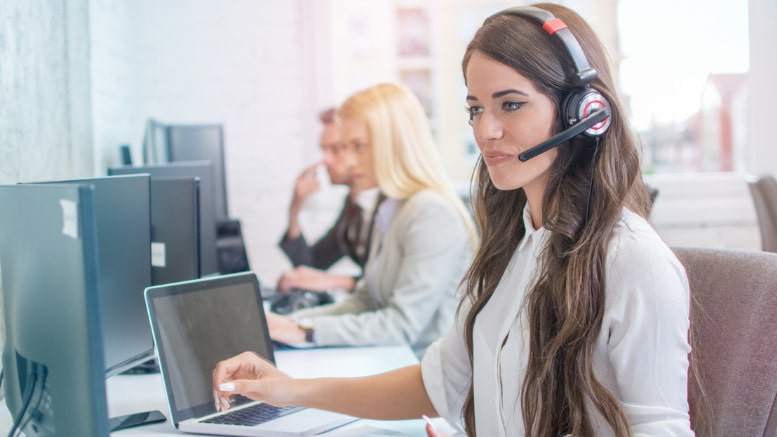 Prioritising training and enablement is crucial for high-performing Contact Centres. Contact Centre success is not just driven by having the right technology in place but also by ensuring that agents are well-trained and motivated. Knowledgeable agents with access to the right tools and support can navigate complex systems and keep customers happy in the long run. By investing in an appropriate training and enablement programme, Contact Centres can also help to alleviate unnecessary agent stress.
In this article, we will take a closer look at what options are available to Contact Centres to revitalise training and enablement programmes and plans. When agents are confident in their skillset, they gain greater satisfaction from their work.
Training for all
Workplaces that operate on the understanding that there is always more to be learned will benefit not just from improved agent efficiency but from a culture driven to succeed, regardless of level or experience. As such providing training for all – not just for new starters is essential. Every agent needs a refresher at some point. So, Contact Centres would create a training programme that is as welcoming and inclusive as possible, if they are to see improvements across the board.
New technology training
Even the most experienced agents can be thrown by the glare of new technology. Especially as the drive to move operations to the cloud, and introduce new advanced technology, updates what skills are deemed essential in a Contact Centre. Prioritising regular training around new skills or technologies will put agents at ease and ensure they are in the best possible position to hit the ground running when updates or changes go live. IPI embeds such Training and Enablement within each new client project. In fact, it is so pivotal to the successful uptake of our client's new solutions, that it also forms an integral part of our Customer Success programme too.
Make the most of external training
More businesses are realising the benefit of giving agents the time to seek training outside of the office. Whether it's vendor certification training or personal development, external training sessions are great spaces for your agents to connect with others and broaden their scope of knowledge from others' experiences and insights.
LinkedIn Learning is also a fantastic external resource popular across the industry. IPI uses these accessible courses and videos to empower its people and steer learning towards specific targets. By taking this approach, IPI can be certain that its people have access to a wide platform of resources for bespoke learning.
Resist a one size fits all approach
Teams now work from various locations and are not guaranteed to all be in one location at once. Running training as drop-in sessions or scheduling bookable workshops well in advance will help agents make the most of what's available on their days in the office and eliminate the risk of home-workers falling behind colleagues.
At IPI, a Learning Schedule is published well in advance to allow its people as much time to work out what sessions would be most useful for them. This schedule also highlights what sessions are in person or virtual to help hybrid-workers maximise their opportunities.
Mentors
Mentorship is an optional element of IPI's new internal development programme 'IPI Evolve' and operates as a voluntary scheme whereby ambitious people are partnered with a senior colleague who can guide them through the hurdles and pathways of career progression, using their own invaluable experience of a Contact Centre.
While knowledge exchange is the primary benefit of such schemes, mentorships are also great ways to ensure that junior team members always have a dedicated point person to discuss their career path with.
The value of approachability
In the rush to introduce new training programmes, Contact Centres mustn't lose sight of the importance of approachability when it comes to agents engaging with senior team members. Outside of mentorship programmes, ensuring that those with team responsibilities make time for their agents will have a massive long-term pay-off and help to build a more inclusive and successful workplace culture.
For example, at IPI, managers opt to have daily team meetings and bi-weekly check-ins to calibrate workloads and regularly check in with our people.
Keep it focused
Ultimately any development training will only succeed if it is designed with the needs of agents and customers in mind. Using agent satisfaction surveys will be critical to understanding where to prioritise training focus. Tools, such as OfficeVibe which circulate and collate anonymous weekly feedback surveys, can then be used to inform tweaks and amendments to the programmes.
Make it exciting!
There is a fine line between repetition and monotony. So, while practice makes perfect, consider levelling up training to include low-stakes competition – such as a monthly LinkedIn learning task with Amazon gift cards as prizes – or group activities that excite agents to attend and learn. With a broader range of activities, agents can practise their newfound skills and knowledge without feeling like the training is just a run-of-the-mill tick-box exercise.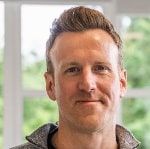 Craig Farley, is Head of Consulting at IPI
IPI is the UK's leading digital contact centre specialist, focused on creating intelligent and innovative contact centre solutions that deliver exceptional customer experiences.
IPI understands that technology is only part of the solution to addressing business challenges within the contact centre. Its experts know the intricacies of people, technology, processes and customer demands and understand the realities of running a contact centre, as well as the practicalities of making advanced software deliver to its full potential.
For additional information on IPI view their Company Profile