Positioning Family Wellbeing at the Heart of the Contact Centre
In his second of five articles Craig Farley, Head of Consulting at IPI, discusses how contact centres can look after their staff thus fostering a positive work environment, reduce stress and turnover, and improve the overall performance and satisfaction of their employees.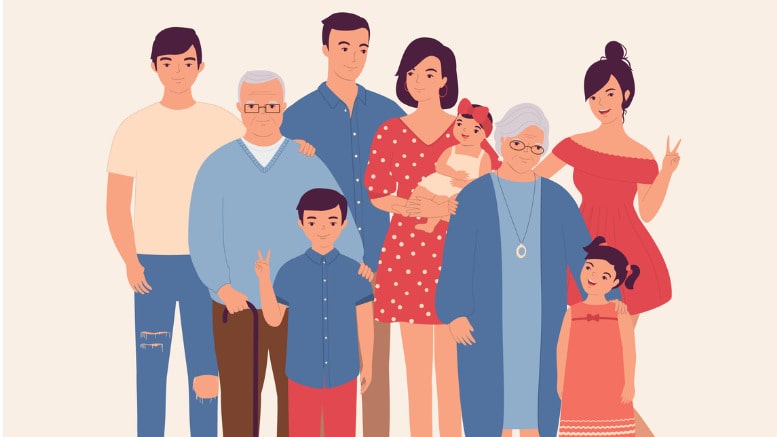 In 2023, with the pressures on families greater than ever before, it has never been more valuable for Contact Centres to invest in measures that support and engage with agents and their families, whatever form their unit takes. Be they single parents, or agents with shared parental responsibilities or dependents – including school aged children and elderly relatives – family structures and responsibilities play a major role in an agent's life and as such, Contact Centres would be wise to factor them in when looking at ways to enhance the agent experience.
In this article, we will take a closer look at what options are available to Contact Centres looking to better support agents' family well-being. This includes understanding that each employee will have fluctuating demands, personal pressures, and commitments, that have a knock-on effect to their work-life and success.
Tangible perks
When implementing tools that boost employee performance, such as gamification – in which employers reward agents when particular targets are met – Contact Centres can tailor recognition to better meet the needs of a family – rather than an individual. Prizes, such as vouchers for supermarkets, restaurants or days out, will help agents share their recognition and rewards on items that will benefit their family unit.
Bringing employees together
Company events are a landmark in any business' social calendar. They are a fantastic way to celebrate business and agent achievements in casual and laid-back settings. They can also provide employees with the opportunity to introduce colleagues to their important people outside of the office.
Hosting 'pizza parties' for agents in the office can be easily complemented with events that incorporate family members, such as summer parties. These occasions provide employees with the opportunity to get to know their colleagues and important people better – while making the most of the summer sun of course! At IPI we've enjoyed numerous days out with our colleagues and families – hosting BBQs and bring your pet to work days, which have always been a great success.
The value of flexibility
At the core of developing a family friendly workplace is flexibility. For all the good that company-wide events do, if the day-to-day provisions aren't there, then employees with family commitments will struggle to hit their stride at work. Make sure that agents can be flexible with their schedules and accommodate, where possible, school holidays, school hours, and attending key milestone events. This will all make the world of difference to agents.
The many faces of the modern family
The notion of a nuclear family is out-of-date. Today families are made up of a mixture of ages, genders and parental responsibilities. Provisions and considerations made by Contact Centres should reflect this. For example, single parents might benefit from more home-working options, whereas parents with dependents in various age brackets might need flexible working, to accommodate parents' evenings, appointments and recitals!
Animals as part of the family unit
Many family units include pets, and these are often just as important in a family as its other human members. While being mindful of allergies, Contact Centres can make the most of this animal affection with 'bring your pet to work' days or even introducing occasional therapy dog sessions to spruce up workdays and boost moods. Our annual IPI dog day, proved a great instigator for casual and light-hearted conversation between agents while also giving our four-legged friends an exciting day out!
Casual competition for workplace camaraderie
For many Contact Centres, friendly competitions have proven exceptionally successful at bringing agents together while holding the door open to family participation. Contrary to gamification principles, these competitions aren't focused on meeting targets or improving workflow, rather they are chances for individuals to exhibit talents and passions that may not be so obviously on display in the workplace.
Examples include baking contests, where simple recipes are set for agents to complete at home – with the help of family and then bring in to be judged. Alternatively, a more inexpensive but incredibly accessible competition could be focused on photography. A theme can be set along the lines of "A day in the life of…" or "How I unwind" that lends itself to agents photographing homelife.
Festivities
With Easter on the horizon and Mothering Sunday just passed, we are all reminded of the importance of celebration, both at home and in the workplace. So, while it is important to be sensitive – Easter may not be celebrated by all agents, and not every family includes a mother – there is still much a Contact Centre can do to make the most of the festivities.
Decorations can boost the mood even amongst those not celebrating, especially if you open up for agents to provide their own – perhaps child-made – contributions. Events themed around these festivities can also provide a great conversation starter for families in similar situations.
Communication for work/life balance
We all know that our home-lives can impact our workdays – for better or worse as personal lives won't always be idyllic escapes from work. So, whether agents are working from home or in the office, true "water-cooler" moments are made when employees feel comfortable enough – be it in their technology skillset or with workload – to reach out to their colleagues and just talk. Additionally designating People Managers and arranging specific channels for managers to check-in with employees from family units, are great proactive steps for ensuring team members can communicate key events outside of work to people with power to help.
Getting together
The family that an agent goes home to may be different from others, but there will always be common ground. Facilitating ways for parents and carers in the Contact Centre to connect, catch up and vent is an excellent way to support agents without having to play expert. Initiating social events at varying times of day will ensure that agents with specific obligations outside of the office are able to attend. This could include forums or breakfast clubs for parents and carers – that require greater flexibility – can still socialise and reap the benefits of a supportive workplace.

Craig Farley, is Head of Consulting at IPI
IPI is the UK's leading digital contact centre specialist, focused on creating intelligent and innovative contact centre solutions that deliver exceptional customer experiences.
IPI understands that technology is only part of the solution to addressing business challenges within the contact centre. Its experts know the intricacies of people, technology, processes and customer demands and understand the realities of running a contact centre, as well as the practicalities of making advanced software deliver to its full potential.
For additional information on IPI view their Company Profile