Are you listening to your customers and agents? Find out how listening to both customers and agents helps in Enghouse Interactive's whitepaper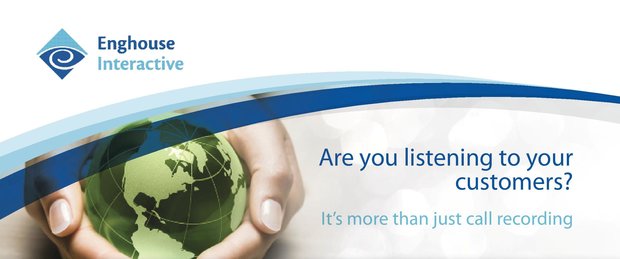 Traditionally, most service-based businesses have focused on collecting quantitative customer contact metrics. They have built their approach around measuring statistics related to call handling from call volumes to call answer time; average call handle time; abandonment rates and queue time, for example. These measurements are widely accepted across the industry and typically the business will have invested significant sums in enabling their production. Once captured, organisations often report these figures religiously and they invariably become the major indicator to business performance.
However, there are clearly some significant limitations with this approach to quality management. After all, it often only reflects the performance of the automated call distribution (ACD) technology deployed and processes built round it rather than the actual quality of the service delivered. In worst case scenarios, the approach can even lead to agents 'adapting' their approach to call handling by rejecting calls or manipulating the ACD log on, for example, rather than handling the call to the caller's benefit. This leads to management 'by and for' the numbers rather than a focus on the key business driver of delivering enhanced customer satisfaction.
That's where quality management solutions (QMS), typically defined as suites that combine a variety of tools to measure and monitor the delivery of customer services, come in.
---


Additional Information
To download the Enghouse Interactive Whitepaper Click Here
For additional information about Enghouse Interactive visit their Website or view their Company Profile