The Challenge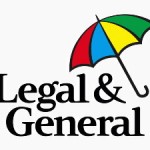 Legal & General Group PLC is one of the UK's leading providers of risk, savings and investment management products. The group employs 5,800 staff to serve over 7 million customers across the product range. The company is located in multiple sites across the UK including London, Birmingham, Cardiff, Kingswood and Hove.To accommodate the depth and complexity of its portfolio and provide a highly tailored service, Legal & General has created dedicated customer contact centres in Birmingham, Cardiff and Hove.
The Hove site is spread out over three contact centres which together manage call volumes of nearly 15,000 per week. Agent shifts were worked out using a traditional, time-consuming, manual spreadsheet process. The ultimate aim of creating a central Resource Management Team, capable of scheduling the workloads of the customer service teams in Hove, meant looking at introducing an automated workforce management system.
The Benefits
Greater management information provides accurate assessment of day-to-day activity
Measures agent productivity against service level targets
Ability to put together robust business cases for budget and headcount
Ability to create "what if?" scenarios, saving time and money
Flexibility to pilot new shift patterns and assess impact
The Solution
The Legal & General sites located in Birmingham and Cardiff utilise QMax Workforce Management to manage their agents. The logical step was to roll out QMax to the Hove sites where it would be used to manage the 165-strong agent workforce, including introducing new shift patterns.
The Result
QMax has enabled Legal & General to accurately monitor day-to-day operations and introduce meaningful individual workplans. Agent productivity is now able to be measured against the top-level service metrics of the business.
The system actively helps managers to allocate resources to meet the demands of a large and complex business while also accommodating the work/life balance requirements of Legal & General's valuable customer service staff.
As a result of deploying QMax, Legal & General has experienced considerable benefits in its Hove contact centres, including forecasting expected response rates to campaigns and allowing for validations and better alignment with Marketing to yield optimum campaign results.
For additional Information see Netcall's Company Profile