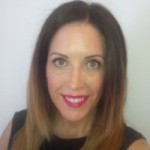 Jabra UK & Ireland Business Solutions enhances its marketing department with the appointment of new UK&I Marketing Manager
Jabra Business Solutions is delighted to welcome Dawn McMorrow as its new Marketing Manager for UK & Ireland.
Dawn arrives from TD Azlan where she held the role of Cisco Marketing Manager for Tech Data's Enterprise Division, Azlan. Previously, Dawn has worked for Westcon, McAfee and Juniper Networks.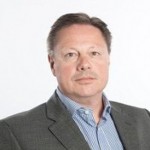 "We're delighted to have Dawn on board," said Nigel Dunn, Managing Director, Jabra Business Solutions UK & Ireland.
"Dawn brings with her a great understanding of Channel Marketing and has excellent experience, having worked with the largest Enterprise Distributor in the UK, in TD Azlan, but she also has fantastic knowledge of working for vendor organisations, which is all invaluable to her new role at Jabra. To complete all of those attributes, Dawn also has sales experience – which makes a really great balance for this role. Together with her in-depth knowledge of Cisco, who are one of our key Strategic Partners, Dawn has a great understanding of the IPT and UC market space and this is Jabra's sweet-spot."
Nigel goes on to conclude, "Dawn's appointment is another key step in Jabra's growth plans for the UK & Ireland in 2014. Jabra wishes to strengthen its position as the market leading audio solution provider in the IPT and UC markets, while also expanding our base within the SMB sector.
Dawn has been in the very heart of those markets at TD Azlan and her knowledge of the UK Channel and Cisco is critical to our growth plans. It's a real bonus that I've personally worked with Dawn before and know that she'll fit into the hard working and fun culture we have here at Jabra."
Dawn commences her new role at Jabra today, where she will undertake a series of induction and training sessions here and in Copenhagen at Jabra's global head office, as well as planning a number of meetings with key authorised Jabra channel partners.
---
For additional information see Jabra's Company Profile