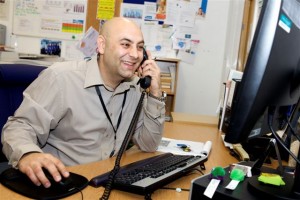 With over 120 staff operating in South East London, Hexagon Housing have been providing quality social housing care and support services to vulnerable client groups for more than 20 years. Managing over 4,000 properties, three independent care homes and dealing with multiple contractors and repair specialists, Hexagon Housing handles over 1,500 inbound calls a week.
Improving quality of customer service is a key goal for the organisation and is the responsibility of Neil Nasser, Customer Services Manager at Hexagon Housing and coaching developer for the Institute of Customer Service. Having reaped the rewards of call recording technology in the past, Neil developed a business case for it outlining how Hexagon Housing could better meet the needs of residents and help improve rent collections through improved communication and service.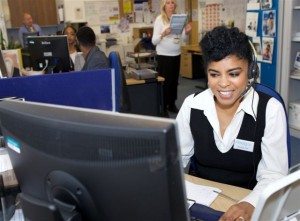 Dealing with tenancy and rent related phone enquiries as well as residential complaints the Customer Service team are targeted with answering 80% of calls within 30 seconds and aiming to resolve 85% of complaints first time round. Call volumes can typically double during localised emergencies, such as flooding, power failures or storms, placing added pressure on the customer service centre to help residents in their hour of need. They needed a call recording system which could help them meet these SLA's under the most demanding of circumstances.
After evaluating a number of call recording products and suppliers and undertaking a formal tender process Hexagon Housing selected Business Systems (UK) Ltd as their partner to work with in implementing the Red Box Recorders Quantify product to help meet targets.
Neil commented ''Business Systems approach from start to finish was seamless; they did everything they said they were going to do and were there with us every step of the way. It was also Business System's reputation in the industry that stood out to us, being well known and respected provided us with a level of comfort that we were in safe hands."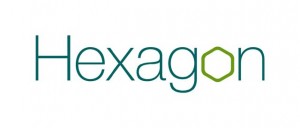 Prior to implementing the Red Box Recorders system, Hexagon were live monitoring calls which was a time consuming and demanding process, taking up to 22 hours per month and proving difficult to uncover the key insights they were seeking. Following installation of their call recording system, Hexagon Housing can now pick up on any inconsistency in calls patterns such as call duration and use this as a means to pinpoint the calls worth listening to as well as adding notes or tags to flag specific calls for future reference. This now forms a crucial part of an ongoing programme to coach staff on how best to resolve customer issues quickly and to their satisfaction.
The system is also used to protect staff by helping to resolve disputes and more recently has helped highlight where repair contractors were underperforming and failing to turn up for appointments. The Housing Association is effectively able to provide evidence of this through call recordings and escalate to the necessary levels to ensure the needs of their residents come first.
Targeted on keeping abandoned calls as low as possible and within acceptable industry standards of 7%, the call recording technology is helping the team to better handle inbound calls by diagnosing issues more quickly and effectively through coaching on the key questions to ask to help better handle rent and repair enquiries.
Usability and scalability of the technology was a key factor for Hexagon and Neil adds "Red Box Quantify was a perfect fit for our organisation. It's simple and intuitive to use enabling us to export a specific section of a call for evaluation. We also wanted a system that would grow with us, so the option of being able to add on modules like screen recording at a later date was a real benefit."
As an organisation also taking debit and credit card details over the phone for rent payments, PCI DSS Compliance was another 'must have' feature. The automated pause and resume function in the Red Box Recorders system means that as soon as the payment screen is opened up on the desktop, it is automatically triggered to suppress all audio on the call whilst payment is taking place, thereby ensuring PCI compliance.
Business Systems also provided training to ensure Hexagon were reaping the rewards of their new call recording investment. Neil goes on to comment "The Red Box solution was installed quickly and smoothly and the training delivered was seamless, our Directors and team were able to pick it up really quickly and the Business Systems engineer was really helpful and approachable."
---


Additional Information
For additional information visit the Business System Website or view their Company Profile