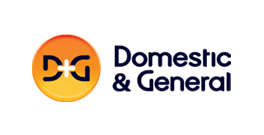 Warranty specialist Domestic & General have announced the creation of 50  new jobs at its Talbot Street contact centre.
The new positions will increase the headcount to 900 making them one of Nottingham's  biggest employers.
David Colley, senior human resources adviser said: "We are gearing up to prepare the company for the busiest time of year. We feel the job vacancies are not just positive news for us as a business but for Nottingham as a city.
"While these new starters don't need a vast amount of previous experience, as we can provide them with fantastic training opportunities, they do need to have the determination to go the extra mile for our customers."