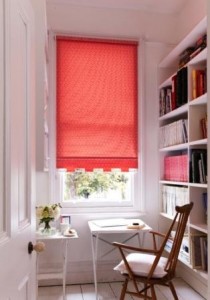 Established in 1971 Hillarys is the UK's number one supplier of made-to-measure blinds, shutters and curtains. Handling over 1.2 million inbound customer contacts a year the company is dedicated to providing the highest levels of customer service across a 180 seat contact centre, supported by 1,000 field based Sales Advisors.
Managing a multi-channel contact centre, enquiries are split 50/50 between web and inbound calls. With KPIs around answering 80% of calls within 20 seconds and minimising lost calls to under 2%, Hillarys fits the mould of a best practice contact centre, earning themselves a place on the UK's top 50 Contact Centre list. As part of a continuous programme of improvement the company took the opportunity during a recent telephony upgrade to review their call recording infrastructure and how it could be improved to better support the needs of their customers and agents.
After reviewing a number of call recording products and suppliers on the market, Business Systems (UK) Ltd was selected as a strategic partner to work with in implementing the Red Box Recorders Quantify product.
Julian Bond, Head of ICT at Hillarys commented "Business Systems was an organisation we could work with; they weren't restricted to selling us a single product but focussed on understanding our business and helping us choose the product which would work best for us. We wanted a capable partner with plenty of experience in complex integrations and appreciated their collaborative style and informed approach that seemed to be genuinely centred on delivering tangible value to our business."
Paul Mellors, ICT Service Delivery Leader at Hillarys goes on to comment "The Red Box product felt like a good fit for us, it was simple to implement, easy to work with and has an intuitive interface and the commercials were right." Julian adds "We wanted to ensure quick utilisation, scalability and a product which was clearly unhindered by the need to support extensive legacy features. A solution built around web services was key to allowing easy and flexible integration with other systems, as we continue to pursue a service-oriented architecture strategy."
Prior to the implementation Hillarys had a somewhat onerous and time-consuming process for reviewing calls which involved an evaluator or team leader going into a private room and physically selecting calls from the relevant DVD to playback.
Hillarys have taken the opportunity to add optional quality monitoring licenses to the Red Box Quantify solution, providing a more consistent platform for coaching and mentoring staff. With four dedicated coaches and fourteen team leaders, the ability to live monitor means issues can be dealt with as they occur. The ability to add notes or tags to flag calls for future reference, will help pinpoint the calls worth listening to and better inform the training and coaching needs for agents.
As a company taking credit card details on the phone, support for PCI DSS compliance was also a 'must have' from any recording solution. The automated pause and resume feature in the Red Box system means that as soon as the payment card application screen is opened on the desktop, suppression of audio on the call is automatically triggered to ensure compliance.
Another key element for Hillarys was to ensure that the product would be fully supported and maintained following implementation. The knowledge and experience demonstrated by Business Systems offered reassurance to Hillarys that they would continue to reap the rewards of their investment whilst being kept up to date with any new development of features which could benefit them.
Alongside this Business Systems are also providing training and consultancy to ensure that users fully understand how to self-provision, access and playback their calls without relying on the IT department to do this for them.
Paul goes on to comment "We talk to users a lot less about call recording now, as users are more self-sufficient. If anything does go wrong with the system we also have access to a good network of engineers with Business Systems, including one who's practically on our door step."
Hillarys has won numerous accolades in recent years for delivering significant benefits from technology investment, most recently a Techworld Award for their bespoke mobile app – enhancing the service experienced by customers in their home. In doing this they have built a strong track record of developing enduring partnerships with capable suppliers. Their recent investment in call recording and quality monitoring demonstrated their ongoing commitment to providing the best possible customer experience, and recognises Business Systems as one of its strategic technology partners.
---


Additional Information
For additional information visit the Business System Website or view their Company Profile