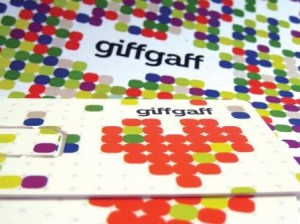 Firstsource wins award for second consecutive year
Firstsource Solutions is proud to announce that its partnership with giffgaff has been awarded the accolade of "Outsourcing Partnership of the Year" in the European Call Centre & Customer Service Awards 2014. This prestigious award was presented to Firstsource and giffgaff at a gala ceremony that took place at Old Billingsgate, London on June 12th.
Firstsource is the first outsourcer to win this award two years in a row, having won it with BSkyB last year. It also marks a second triumph for the Firstsource / giffgaff partnership, which won the Outsourcing Center's Outsourcing Excellence Award 2013 for Best Business Process, presented in Texas in May last year.
giffgaff is a virtual mobile network which uses the O2 network. Having launched 5 years ago, it is committed to delivering a better way of doing mobile. Its unique member service model means that the vast majority of help is delivered through self-service or help from other members of the giffgaff community but for queries that members can't resolve themselves, a team of 73 Firstsource agents are on hand to help.
The judges selected the Firstsource/giffgaff relationship from a shortlist of outsourcing partnerships that had to stand out from the competition by demonstrating:
• A clear understanding of the business aims and challenges and how the partnership can help meet them;
• Consistency of message across the business and outsourcer;
• Open, two-way communication channels between the outsourcing frontline and the client decision makers;
• Evidence of effective integration, investment in the relationship, and transparency.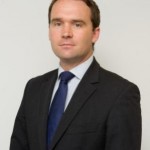 Iain Regan, Executive Vice President Sales & Marketing at Firstsource, commented:
"It is a great honour to win this award two years running. It recognises a strong partnership between two organisations that share a vision of continuous improvement and innovation in service. I am enormously proud of our giffgaff team who have worked with such dedication and commitment to achieve our shared goals. This is a great demonstration of how like-minded companies can grow together and see the benefits increase as their business relationship matures and deepens."
Ashley Schofield, Marketing & Experience Chief at giffgaff, said:
"We've been working with Firstsource since our launch in 2009 and since then the relationship has gone from strength to strength. A clear focus on quality by Firstsource has delivered real experience benefits. Working together we have reduced the number of service queries we receive. In turn this helps us keep costs down and allows us to continue to offer great value to our members.
Firstsource have been integral in underpinning the rapid member growth we have experienced over recent years and the ongoing commitment to our partnership is driving new innovation into our service model, the latest being the launch of home working member service agents."