PCI DSS-compliant solution protects customer data, boosts agent productivity and improves customer experience
Exact Mortgage Experts (Exact), the Fitch Rated mortgage servicing and asset management business, has implemented an interactive voice response (IVR) payment solution from Encoded to offer customers an automated payment option 24 hours a day, 365 days a year. Since implementing the Payment Card Industry Data Security Standard (PCI DSS) compliant system from Encoded, the number of self-service payments has risen dramatically to approximately 50% of all calls into the contact centre, saving the company around 46 agent hours every month.
Exact's contact centre is open from 8am until 8pm, Monday to Friday and from 9am until 12 noon every Saturday. The majority of calls are from borrowers who are experiencing payment difficulties at various stages, from very early arrears up to the point of repossession. Other calls come from borrowers with more simple enquiries, for example, they are up-to-date with their payment schedules but require more flexible payment arrangements or are in the middle of changing their bank.
Prior to introducing Encoded, agents dealt with calls on a first-come, first-served basis, management of call volumes at peak times was a challenge, typically at the beginning and end of the month. The time had come to find an automated way to deal with borrowers who just wanted to make their payment and did not need to speak to anyone, enabling the agents to handle calls quicker where the customer did need to speak to someone and as such continue to give exceptional levels of customer service.
After conducting a thorough review of the marketplace, Exact selected Encoded primarily for its simplicity. Fliss Dale, Director of Collections and Recovery at Exact commented, "From the outset, it was evident that Encoded perfectly understood our requirements for an easy to deploy, fully transparent solution that could integrate seamlessly with our own IT systems. What is more, Encoded offered us a solid but highly scalable platform that promised to drive efficiencies whilst delivering the personal touch to those callers who needed it most."
Today, every caller has the option to make a payment either by speaking directly to an agent or via the new self-service automated payment solution from Encoded. Since deploying the new Encoded system, the number of automated payments has risen from 12% to 50% in the first six months. Clients can make payments 24 hours a day dramatically enhancing the overall customer experience. Furthermore, Exact estimates that Encoded has saved around 46 agent hours every month based on current call volumes, a improvement that has boosted productivity.
Fliss Dale added, "Introducing Encoded has been a fantastic success. The implementation was extremely smooth and the Encoded team's responsiveness is second to none. From the outset, their expertise and technology have contributed to our business in a highly measurable way. Encoded is a valuable, strategic tool that streamlines our processes, promises significant return on investment (ROI) and helps to smooth out peaks and troughs in call volumes."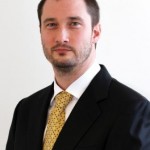 Robert Crutchington, Director of Encoded concluded,
"In an age where card fraud poses a constant threat and increasing numbers of borrowers self-service their payments using credit or debit cards, the financial service companies, such as Exact, need technology they can trust. Our PCI DSS-compliant system guarantees that confidential client data is protected at all times. We look forward to working with Exact to help it reach its goal to be a major player in UK mortgage services."
---
For additional information see Encoded's Company Profile