e-Commerce Payments: 5 Ways to reduce costs – Rob Crutchington at payment service provider Encoded discusses how choosing the right gateway services solution can help increase e-commerce transactions, reduce costs and improve customer experience (CX)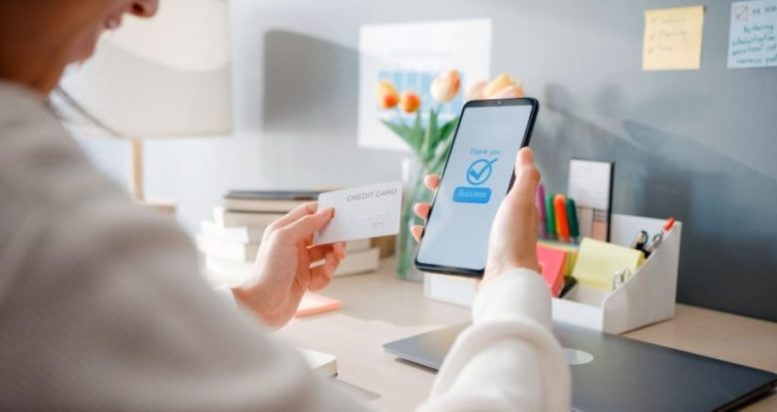 For online and MOTO* merchants ensuring transactions are processed quickly and securely, and at least cost, is business critical. Higher payment costs can mean higher prices for goods and services, which means to remain competitive merchants are keen to minimise their payment costs.
For payment services, it's not just a question of finding the latest technology or best value solution, security and compliance are key factors to consider. It is essential to protect both the customer and the merchant. It is also important that adherence to the latest regulations does not impact the transaction process and result in a poor customer service.
Declined transactions can occur for different reasons and potentially result in losing both revenues and customers through a bad payment experience. Failed payments that are rejected by the acquirer or issuer due to the cardholder's incorrect information, authentication tools or even insufficient funds, can often only be fixed by the customers themselves. However, there are ways that merchants can reduce the number of declined transactions with the latest payment technologies and agent training.
The goal is to ensure every transaction is processed quickly and at least cost. A gateway services solution bridges the gap between the merchant and the chosen payment acquirer and bank, helping to speed up payment approval by the card holder's bank and confirm settlement. Choosing the right gateway services solution, working alongside a robust, secure payment processing platform can help to achieve frictionless payments – better for cashflow and customer experience.
At Encoded we've identified five criteria to consider when choosing the right payment solutions:
» Ensure least-cost acquiring with dynamic selection
Payment gateway solutions bridge the gap between merchants and acquirers. Only truly independent gateways are able to search for the least-cost acquirer at the time of the transaction.
To save money on each transaction merchants can now access new payment gateway functionality to allow least-cost routing for online and contact centre transactions. Choosing a dynamic acquirer solution that selects the least-cost option each time, means faster, cost-effective payments which ultimately means improved cashflow.
» Provide a frictionless experience for customers
The faster the transaction process happens, the quicker the payment can be approved by the card issuer and acquirer and settlement is confirmed. Choosing the right payment services gateway, in association with PCI DSS compliant payment solutions, helps ensure a frictionless, secure process. Integration with open banking services also provides more payment choices for the customer, which is increasingly important in a competitive market.
» Prevent fraud with secure processes
With fraud on the increase, today's customers want to be assured that every transaction is secure. For the merchant this means being PCI DSS compliant and adherence to the Payment Services Directive (PSD2) and the latest Strong Customer Authentication (SCA) regulations. SCA is now mandatory (since March 2022) and provides customers with the extra layer of security to help make card payments safer. My next article will outline how SCA is working for merchants and customers alike in tackling fraud.
Gateway services solutions must provide both a robust infrastructure and ensure compliance and security assurance.  A secure token vault can help to safely store card data, while additional protection from fraud can also be provided with a solution like Encoded's Fraud Prevention Platform. (FPP). FPP helps to improve conversion rates and customer service in contact centres when combined with Encoded's Agent Assisted Payments. Agents can advise the customer that an additional level of validation is required when a payment is declined. Using Gov.uk Verify, 3D secure or Open Authorisation (OAUTH) to prevent fraud helps increase successful transactions.
» Keep your developers happy while reducing development costs
Choosing the right payment solutions will facilitate secure, faster customer transactions, improve the customer experience and can help to keep your development team happy. Selecting a technology platform with a developer friendly API and that enables user acceptance testing (UAT) and test environments means smoother, cost effective integration and implementation enough to make any developer smile.
With Encoded's Gateway Services, seamless integration with other Encoded payment solutions such as Agent Assisted payments, IVR and PaybyLink can also reduce overall costs and improve CX.
» Make your e-commerce payment pages your own
To offer the best consumer experience merchants want their e-commerce payment pages to reflect their company's look and feel. It's important to choose a solution that (using Hosted Payment Fields) gives developers (and merchants) control of their e-commerce pages. It helps avoid customer confusion by providing consistent branding and means changes can be made easily at any time.
Before you choose your gateway services solution put these five criteria on your shopping list. With robust, reliable technology solutions that are secure, compliant and work together to deliver the best possible customer experience – you can ensure every transaction is a profitable one.

Rob Crutchington is Managing Director at Encoded
Encoded is an independent Payment Services Provider and Payment Gateway specialising in secure payment solutions for contact centres.
Encoded offers a range of card payment solutions designed to help organisations comply with PCI DSS, GDPR and the newly introduced Payment Services Directive (PSD2).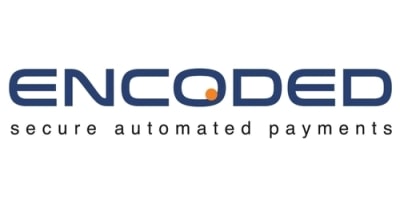 Encoded's solutons are trusted by many of the world's leading brands including Samsung, Mercedes-Benz and BMW,as well as a host of UK utility companies such as Green Star Energy and Severn Trent Water.  Solutions include:  Agent Assisted Card Payments, E-Commerce Payments, IVR Payments, Mobile Apps, PayByLink Mobile Payments and Encoded Gateway Services.
For additional information on Encoded view their Company Profile