Remote working is a risky business – but doesn't have to be with secure card payments
As contact centres embrace the world of remote and hybrid working, Rob Crutchington, Managing Director of Encoded, discusses how the cloud, open banking and the latest SCA regulations help protect the customer, agents and merchants when taking payments.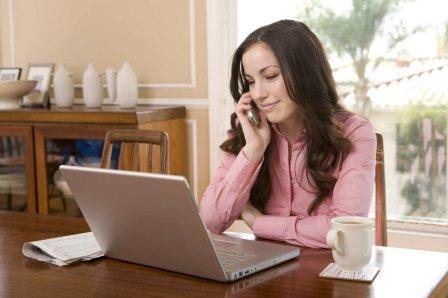 The new world of hybrids
There has been a rapid change in recent years in how people live and work. Hybrid has become a new daily term. From increased demand for hybrid cars to the hybrid model of office and home working, now embraced by many organisations.
This shift to remote working across the board is supported by the data presented in the recent UK Contact Centre Decision-Maker's Guide 2022, published by ContactBabel, which reports that 99% of UK contact centres expect some of their agents to be remote working. Another survey amongst 300 Contact Centre professionals [ii] conducted by Calabrio, a workforce optimisation solution provider, cites that workforce flexibility is now a necessity.
There is no doubt that a more dynamic work environment has benefits for employees as well as organisations. Contact centres report high levels of employee satisfaction with new working arrangements, alongside increased productivity, service flexibility and operational cost savings. According to the Calabrio report, 9 in 10 of the contact centres surveyed have half of the workforce working remotely since the pandemic (previously 1 in 3) and 85% will continue to work like this.
Increased demand on customer services teams also accelerated the introduction of new technologies such as chatbots and webchat. However, there is no doubt that talking to an agent remains the gold standard of service. Customers want to speak to a person if they have a complex issue or question or for the simple reassurance of personal contact. This is particularly true when dealing with payments. With so many instances of fraud being reported, many customers believe that talking to an actual person can help to minimise the risk of identity theft.
How secure is homeworking?
Having agents working from home can present security issues for contact centres. With fraud on the increase, how can customers be reassured that the agent's home network and PC is secure? After all, they may be dealing with highly valuable personal identification information, which if it fell into the wrong hands, could have serious implications on a customer's financial (not to mention emotional) wellbeing.
Organisations that have successfully implemented home working teams report that new technology and security awareness amongst agents is essential. Not only for collaboration with co-workers, but also enabling secure access to the CRM systems to collect and update customer data.
Security of data is something that many companies rely on agent training to manage, but it is important to have systems in place that protect the agent and the customer from theft. Fortunately, technology solutions are addressing these issues, from cloud-based applications that enable secure remote working, to payment solutions that protect customer's conversations and card data.
Think Cloud first
Even before the pandemic, companies were starting to shift to the cloud. According to the recent UK DMG, 71% of UK contact centres now use one cloud-based application, with many planning to invest further in the technology.
Cloud-based communications systems are more flexible, robust and secure than traditional on-premises solutions and don't need additional IT staff or investment in expensive hardware.
Cloud solutions can provide the reassurance that customer card data is stored securely off site. It can also help companies meet PCI DSS compliance by helping to 'descope' the requirements.
A Fraud Prevention Platform helps combat Fraud
How agents manage payments during a call is important in terms of customer experience (CX).  Fortunately, there are technology solutions available that can facilitate and protect payments and ensure smooth customer journeys.
For example, if a transaction is declined, an agent can advise the customer that an additional level of validation is required. Using Encoded's Fraud Prevention Platform card holder identity can be verified using a variety of validation methods, including 3D secure, which is an additional security layer used in e-commerce credit and debit card transactions.
As well as helping to combat fraud, it helps to increase the number of transactions processed, reduces the number and costs of declined payments (good for the customer and the merchant) and provides a positive customer experience.
Open banking opens up choice
Open banking, along with the different payment channels now available, has given customers real choice and control over how they pay. The great thing about open banking is that it helps customers manage and make more of their money by allowing secure access to their banking and other financial data, wherever they are. All of the firms enrolled in open banking are regulated, which means they can exchange information quickly and securely via open APIs while ensuring customer data is protected at all times.
Faster payments enhance customer satisfaction, but they are also essential for optimum cashflow, vital for any business. Encoded's Gateway Services work with open banking, increasing speed and security of transactions. It bridges the gap between merchants and payment acquirers and banks.
When paying online, customers can enter their card details, which are submitted by Encoded's solution via the least cost acquirer. As with other Encoded solutions, the Gateway helps meet PCI DSS compliance as it de-scopes the data. Adherence with PSD2 and Strong Customer Authentication (SCA) gives added protection to the customer.
Trusted Payment Solution Providers ensure Compliance
There is no doubt that remote working is here to stay. For employees and customers this has given flexibility and choice, while for organisations this has meant changes in HR, operational and financial policies and processes.
Fortunately, technology provides the bridge between flexibility and responsibility. Working with trusted payment solutions from regulated providers helps with PCI DSS compliance and data security, protecting both the merchant/contact centre and the customer.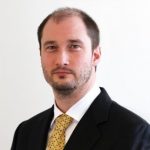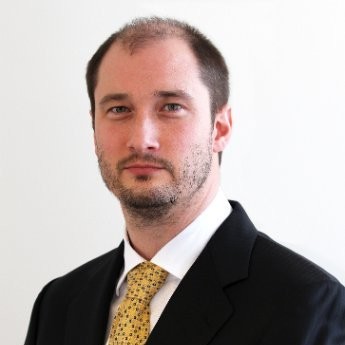 Rob Crutchington is Managing Director of Encoded
Encoded is a leading Payment Service Provider and pioneer of new and innovative secure payment solutions for contact centres. Encoded offers a range of card payment solutions designed to help organisations comply with PCI DSS, GDPR and the newly introduced Payment Services Directive (PSD2).
Encoded's solutons are trusted by many of the world's leading brands including Samsung, Mercedes-Benz, BMW and Virgin, as well as a host of UK utility companies such as Green Star Energy and Severn Trent Water. Solutions include: Agent Assisted Card Payments, E-Commerce Payments, IVR Payments, Mobile Apps, PayByLink Mobile Payments and Encoded Gateway Services.
For additional information on Encoded view their Company Profile