Datametrix Selects Enghouse Interactive for Contact Centre as a Service – Selection of CCSP cloud contact centre platform based on multi-tenant architecture, low TCO and functionality aligned with market demand

Enghouse Interactive today announced that systems integrator and network solutions provider, Datametrix, a wholly-owned subsidiary of Telenor Group, has selected Enghouse Interactive Contact Centre: Service Provider (CCSP) as the platform for its new contact centre as-a-service (CCaaS) offering.
Datametrix, a tenured call centre solutions provider of 20 years, sought a cloud contact centre partner with the means to support growth across its markets in the Nordic countries of Europe. The Datametrix BusinessCloud Contact Centre solution would also deliver strategic value by integrating with Telenor's voice-centric mobile and fixed communication services. With a special focus in Norway and Sweden, Datametrix is well suited to offer their prospects a complete communication portfolio and a commercial model that gives the customer the scalability and flexibility of cloud services.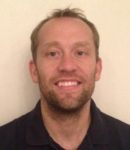 Frank Svendsen, Business Leader for cloud, Datametrix said,
"By extending our BusinessCloud portfolio with CCSP we have enhanced our ability to provide CCaaS, particularly in small, medium and enterprise businesses, with value-added services which are cost-effective and easily consumable from the cloud on an as-needed basis,"
After an exhaustive search, Datametrix selected Enghouse Interactive and CCSP. The alignment of CCSP functionality with market demand, its multi-tenant architecture, low total cost of ownership (TCO), and Enghouse' global footprint, which includes in-region expertise to support the partnership, were principal factors influencing the decision.
"Enghouse Interactive not only empowers us to augment current as-a-service offerings of unified communications, network and video," added Mr. Svendsen, "it also helps solidify our position as the one-stop communications solutions provider so highly valued by our customers."
CCSP is purpose-built for cloud computing, and ideally-suited for service providers to capitalize on the global shift from prohibitive capital expenditures and outdated legacy systems, to an operating expense-based pricing model that complements the need for scalability. Built on a multi-tenant architecture, CCSP provides service providers with the means to offer rich contact center functionality to their business clientele that is consumable from the cloud, as-a-service.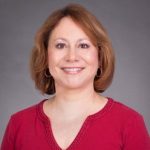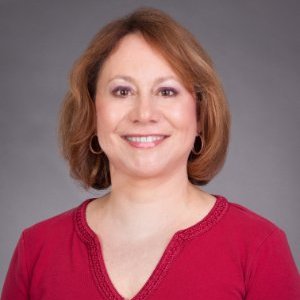 Jacki Tessmer, Vice President of Cloud and Service Provider Strategy, Enghouse Interactive said,
"We are honored that Datametrix has entrusted Enghouse Interactive as their cloud contact centre partner,"
"Savvy service providers, like Datametrix, now bundle enterprise business applications with broadband-based data and voice services as a means for differentiation in today's hyper-competitive environment.
We applaud Datametrix for its keen awareness and for investing the resources to meet increasing customer demand for cloud solutions that are powerful, yet flexible and adaptable to changing business needs."
CCSP 7.2, the newest version, extends Enghouse Interactive's emphasis on usability with TouchPoint, an agent and supervisor interface devoid of clutter with a minimal onscreen footprint, delivering a clear, updated and intuitive agent experience ideal for multi-tasking.
CCSP 7.2 also features a Connector for Skype® for Business, which synchronizes agent presence with that of enterprise workers and enables agents to see all Skype for Business contacts with their presence information directly in TouchPoint. This functionality not only facilitates greater collaboration between front and back office but also allows service providers such as Datametrix to bundle unified communication solutions from Microsoft with cloud contact centre solutions.
---
Additional Information

Datametrix delivers efficient and secure network solutions that enable communication between people via data, voice and video. Having a high number of certified technicians, broad competence and a wide product range, Datametrix can develop overall solutions for their customers. Solutions include equipment, design, installations, counselling and maintenance within network, security, unified communications and datacenter. Datametrix delivers customer located solutions, customer dedicated solutions hosted in our data center and cloud solutions under the brand BusinessCloud. The company headquarters is located in Oslo, with additional departments in Stavanger, Bergen, Trondheim, Tromsø, Ålesund and subsidiary Daxcom in Sweden with offices in Stockholm and Gothenburg. Datametrix has approximately 330 employees, and had in 2015 a turnover of NOK 1,2 billion. The company is owned by Telenor.
For additional information on Datametrix visit their Website


Enghouse Interactive delivers technology and expertise to maximize the value of every customer interaction. The company develops a comprehensive portfolio of customer interaction management solutions. Core technologies include contact center, attendant console, predictive outbound dialer, knowledge management, IVR and call recording solutions that support any telephony environment, on premise or in the cloud. Enghouse Interactive has thousands of customers worldwide, supported by a global network of partners and more than 800 dedicated staff across the company's international operations.
For additional information on Enghouse Interactive visit their Website or view their Company Profile