What's Next with Cloud Contact Centres? asks Enghouse Interactive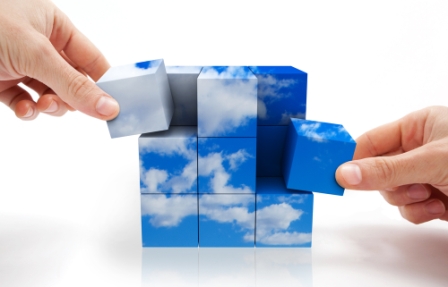 Like many other sectors, the contact centre market has been hugely changed by the emergence of cloud. In the last few years, this has become a central part of how many companies conduct their operations, and it's a trend that's only set to continue in the coming years.
So what's next for Cloud Contact Centres? Andy Clune, Vice President for Cloud Solutions, EMEA takes us through some of the things to look our for in the next 5 years.
Easy-to-use Tools to Facilitate Self Administration for Contact Centre Administrators
We increasingly expect to see cloud contact centre platform vendors and the service providers they are working with looking to develop easy-to-use, wizard-driven, tools that can also be delivered via 'web stores' to help customers perform standard administrative tasks in the contact centre more quickly and efficiently.
Traditionally, end-user customers have had to rely a little too heavily on their providers to get even the most basic changes made to an IVR menu or simple queue parameter. These new tools will make them more independent and add significant self-administration capabilities. We also expect to see Application Programming Interfaces (APIs) associated with those provisioning components so that service providers can deliver consistently via their own 'web store'.
We expect to see service providers move towards tools which simplify integration into their tenants' third party applications over time.
Contact Centres Will Increasingly Demand SIP as Standard
The advantages of SIP are compelling in terms of cost, flexibility and resilience. Businesses that are consolidating their contact centres into the cloud to achieve efficient operations are increasingly going to demand it. And if it's not available across the locations they operate from, they'll be tempted to swap providers altogether.
Publishing and Propagation of Knowledge Will Become more Visual
Traditionally, customers have referred to website FAQs or tapped into the knowledge of contact centre agents when they have been looking to source information from businesses. Today, with mobile devices more ubiquitous and contact centre technology more advanced we will see a more visual approach to knowledge propagation.
The growing popularity of smart devices with larger, higher definition displays means we'll see more and deeper information sourced from back end knowledge systems. Moreover, the use of visual IVR can enable targeted marketing whilst making the provision of business intelligence a more interactive and enjoyable experience for customers.
---

Additional Information
Andy Clune is  Vice President for Cloud Solutions, EMEA at Enghouse Interactive
For additional information on Enghouse Interactive visit their Website or view their Company Profile