Let's not lose the human touch in customer service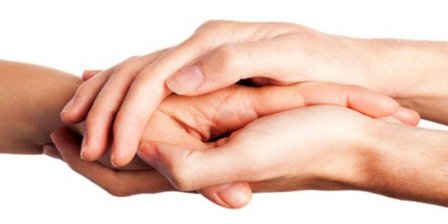 Whilst channel choice is important, and is being embraced by companies and customers alike, it's the customer experience that really matters. Chris Cullen, Head of Acquisitions, Sales & Marketing at Echo managed Services, discusses the importance of the human touch, and why people continue to make the real difference when it comes to customer experience…
The notion that artificial intelligence (AI) could one day become so advanced that it could be more effective than the human brain is something that was once reserved for fiction. However, technological advancements have led to a growing belief that this could actually be becoming a reality. The concern is that if AI is actually capable of outperforming human capabilities, then many jobs could be on the line.
In certain sectors, this technology takeover appears to already be on the cards. A number of key industry figures have claimed that salespeople, contact centre staff and customer service personnel in particular, could all be replaced by computers, AI, or robots, within just a few years.
Whilst technology continues to become increasingly sophisticated, statistics suggest that in recent years overall UK customer service satisfaction levels are not rising significantly. Does this mean that as technology is used to complete more and more customer service functions, a lack of human interaction is leaving customers feeling dissatisfied?
It is vital to remember that while technology can play an integral role in customer service, it is still only an enabler. The human touch is something that will always remain necessary and valuable, regardless of advancements in technology.
When technology does add value
Many contact centre operations are automating certain elements of their service, often because it is cheaper and more efficient than hiring a person to handle enquiries. For simple contacts this is fine, and often works well. Customers can benefit when technology enables their queries to be answered quickly and with ease – here automated systems really add value, and are often more popular amongst customers than direct human contact.
However, problems arise when automated services are used for tasks and contacts where they aren't fit for purpose. For example, customers are likely to be less satisfied when they wish to speak directly to a person with a more complex enquiry, but are met with an automated message that doesn't understand their query and so cannot solve the problem effectively.
With this in mind, all companies with a customer service function – whether that be retailers, utility companies, banks, or even health services – need to think very carefully about where technology can add value, but most importantly where it can't. And then ensure that they make decisions to implement it for the right reasons, and not just because they can.
The importance of human interaction
To provide the best customer service possible, it is important not to forget that ultimately it is not the technology that leaves customers feeling cared for and valued, but people that can really make the difference.
When a customer has a more complex or sensitive query, a trained advisor who can empathise with the customer's situation is clearly preferable. As automation filters out more and more simple enquiries, human-to-human interaction will be reserved for the more complex enquires. Advisors who possess good problem-solving qualities and soft skills are essential.
Skills such as empathy and understanding are often wrongly overlooked, when in fact they can make all the difference, not only leaving the customer feeling satisfied that the problem is being resolved, but also helping to reinforce that the organisation really cares about its customers and will go the extra mile to see that their needs are met.
So how can businesses find the right balance between staying competitive, being efficient and saving resources, whilst still providing exceptional customer experiences?
A balancing act
To find the right balance, human insight must be used to complement the data and convenience that technology can provide, creating the most accurate possible profile of a customer and joining up the customer journey. Rather than sitting back and letting technology do all the work, it needs to be used as a tool to properly link up customer data across a variety of channels, paying particular attention to how consumers respond to different types of communication.
Understanding different contact channels – from telephone and email, through to websites and social media – when they are best used, and what value they bring to different customers is key to understanding when human interaction or technology, or a mix of both should be used. Armed with this accurate picture of the customer and the knowledge of how they engage with different channels, businesses can find the most effective way to deal with enquiries and provide the best quality service possible.
Staying ahead of the game
In order to stay competitive in a market of hundreds of different product and service providers, companies need to work increasingly hard to differentiate their customer service from that of competitors. Companies must use insights to find out when their customers favour automation, or when human contact is most suitable, rather than making assumptions.
Ultimately, it will be the businesses that grasp the relationship between technology and human interaction that will come out on top. Exceptional customer service will always need human interaction and for this reason it will always be invaluable in building lasting relationships.
---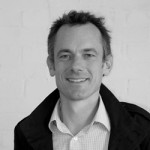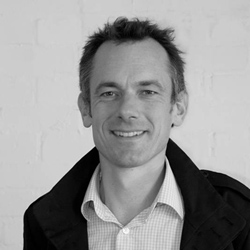 Additional Information
Chris Cullen is Head of Acquisitions, Sales & Marketing, Chris has worked in the outsourcing and agency sector for over 20 years successfully developing and delivering programmes for a variety of organisations.
For additional information about Echo Managed Services visit their Website