Webhelp UK donates £500 to charity a a thank you to Rothesay Colleague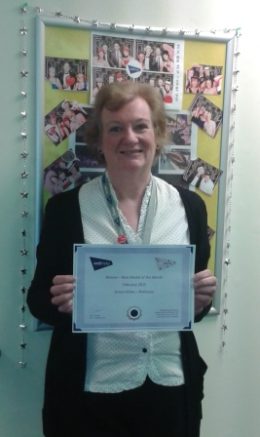 Webhelp UK, one of the country's leading business process outsourcers (BPO), has donated £500 to Cancer Research UK, as thank you to one of its colleagues for an outstanding year of fundraising.
Grace Gillies, customer experience advisor at Webhelp's Rothesay site, was recognised by the business for her commitment and contribution to the charity throughout the year.
Grace undertook a number of fundraising activities including tirelessly filling the '20p saves lives' tubes, as part of Webhelp's 2015 charity partnership with Cancer Research. She has since handed over a total of 14 tubes.
To boost the amount Grace raised, Webhelp has donated £500 to go towards supporting the work of Cancer Research UK which will allow the charity's doctors, nurses and scientists to advance research which is helping to save the lives of men, women and children across the UK.
On hearing Webhelp would make a further donation to both charities, Grace said:
"I'm so grateful for all the help and support that everyone at Webhelp has given me. The charity is very close to me and my family so when I heard that there was a chance to raise money for the cause, I wanted nothing more than to get involved. I hope to keep going and improve on the amount raised so far."
Webhelp UK is keen to encourage everyone across its UK sites to get involved with national and local charity initiatives and support causes close to their hearts.
Each year, the business rolls out the red carpet to celebrate the considerable achievements of its customer experience professionals, recognising those who've dedicated time to charities through the 'Making a Difference Award'.
Grace was announced as a runner-up at the most recent ceremony where a cheque was presented to Cancer Research UK. She was also the recipient of 'Role Model of the Month' for her drive to keep raising funds.
Peter Cummiskey, Webhelp's charity ambassador, Rothesay, added:
"Grace really is an inspiration to everyone here at Rothesay. She's filled so many tubes over a short space of time that it encourages those around her to get involved. Wherever she goes, she'll take the tubes, whether it be here at work or her line dancing class, and ask everyone for a small donation of 20p which really does go a long way."
---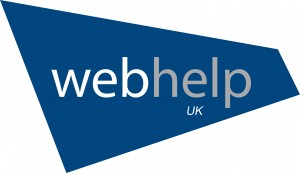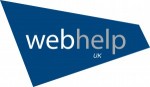 Additional Information
For additional information on Webhelp UK visit their Website or view their Company Profile