Content Guru – storm® Contact:Outbound

storm® CONTACT:OUTBOUND™ is Content Guru 's multi-channel outbound customer engagement application, a component of the multi-channel Cloud Contact Centre Suite, storm CONTACT™. OUTBOUND's latest features comprise automated and live agent dialling and fully integrated campaign support across SMS, IM, email and social media, enabling organizations to deliver uniquely compelling outbound services on any scale.
Administrators can rapidly provision campaigns through the secure, web-based storm administration interface, selecting agent groups, data sources, pacing profiles and multi-channel options. storm then automatically delivers the campaign, mass broadcasting personalized multi-channel messages at specified times, whilst also assigning agents to automatically contact customers.
For agents, all interactions take place in a blended inbound and outbound environment within the DTA® (Desktop Task Assistant). Agents can handle multi-channel inbound enquiries and then be automatically connected to an outbound call when they are available, which is closely monitored by storm in real time.
OUTBOUND's preview option overcomes any potential difficulties agents may face whilst dealing with multiple inbound and outbound campaigns by equipping them with customer and campaign specific information prior to the interaction via a desktop pop-up window. This enables agents to switch tasks more effectively and deliver a consistent level of customer service, irrespective of the campaign and medium.
Using predictive dialler logic, these storm generated outbound calls are only connected to live agents if they are successful, increasing efficiencies as agents no longer have to waste time dealing with unanswered calls and answerphones, and are instead better able to deliver multi-channel support. Administrators can also set business rules to ensure that outbound dialling rates are synchronized with agent availability and that abandoned calls are kept within regulatory Ofcom limits.
OUTBOUND also leverages storm's dynamic database, DATA MANAGEMENT™, for campaign delivery. DATA MANAGEMENT can be self-populated, using customer interactions through storm, or can be integrated with third-party databases and systems such as CRM (Customer Relationship Management) resources to create a Common Data Model and converge multiple sources in a single database, used to drive effective targeted campaigns based on real-time data.
Through automatically logging customer preferences, DATA MANAGEMENT can also be used to deliver mass personalised outbound campaigns. These can range from automated phone calls at a certain time of day, with relevant data fed from DATA MANAGEMENT or CRMs directly to the agent's DTA, through to targeted SMS and email offers on certain days through preferred channels.
CONTACT:OUTBOUND also integrates with storm LOCK®, Content Guru's PCI-compliant mass payment application, and its extension, PADLOCK™ for secure agent-assisted payments. This enables organizations to schedule automated collections and convenient, proactive payment services for customers.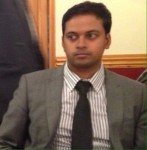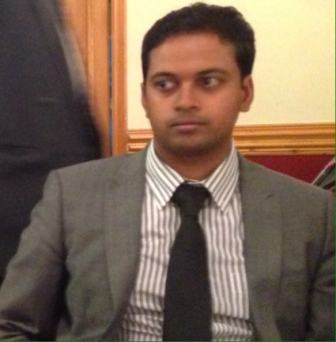 Mush Rahman, Project Management Team Leader for Content Guru, comments:
"Organizations are under more pressure than ever to meet heightened consumer expectations. Being reactive is no longer an option; businesses must proactively engage with consumers, who are becoming increasingly wary of standard dialler campaigns and less receptive to legacy call centre methods. It is now more important than ever that organizations deploy contact centre solutions that align with these changes in consumer receptiveness to maintain customer satisfaction and loyalty as well as strengthen their brand image.
"Demands are increasing for convenient interactions and tailored content. OUTBOUND's multi-channel and intelligent routing capabilities empower organizations to manage mass outbound campaigns in a more personalized, streamlined and dynamic way that complies with industry standards and consumer expectations, whilst also boosting agent productivity, morale and overall contact centre efficiency."
---
Additional Information


For additional information of Content Guru visit their Website or view their Company Profile