NICE and BCG Form Strategic Partnership to Generate Deeper Insights into Omni-Channel Customer Behaviour


Collaboration between leading software solutions provider and top management consultancy will allow both firms to deliver superior big-data insights that create competitive advantage for clients
NICE Systems and The Boston Consulting Group (BCG) have announced a new strategic partnership aimed at helping companies transform their customers' omni-channel experience through the combination of BCG's world-class strategy capabilities and business insights derived from applying NICE analytics to huge volumes of customer interaction data.
This combination of strategic expertise and powerful technology will enable organisations across numerous industries to achieve significant business results by making improvements in the following areas:
• Customer operations efficiency: By leveraging NICE Call Volume Optimisation, organisations can proactively address customer needs to enhance satisfaction and brand loyalty
• Customer experience optimisation: NICE Journey Analytics aggregates all customer interactions, transactions, feedback and agent data to deliver actionable insights that help organisations minimise customer efforts, remedy service bottlenecks, and improve the experience
• Brand Advocacy Index (BAI) transformation: With the NICE Fizzback Voice of Customer solution, organisations can capture and understand customer sentiment and drive action to improve customer loyalty
The partnership, which is not exclusive, will also help both firms ‒ global leaders in their fields ‒ to extend their market reach and build their customer bases. NICE will gain leads to new potential accounts and different types of buyers, and will be able to leverage BCG's deep industry knowledge to translate analyses into business insights. BCG will gain access to new volumes of global customer data, allowing it to unlock richer data-driven insights that help clients achieve sustainable advantage and superior value.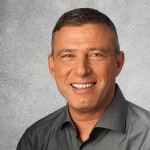 Miki Migdal, president of the NICE Enterprise Product Group, commented:
"Several of our clients from the banking and telco industries have already expressed interest in working jointly with NICE and BCG to achieve maximum value from their NICE solutions.
We believe that together with BCG, a world-class management consultancy, we can help leading organisations, across different verticals and geographies, extract and apply business insights from their customer data to drive measurable results."

Ralf Dreischmeier, the global leader of BCG's Technology Advantage practice and a senior partner, said:
"In recent years, we have seen an increasing focus on monitoring customer journeys across channels and personalising customer service interactions in real time. We look forward to partnering with NICE, a market leader in advanced analytics of structured and unstructured data and insight generation, to enable our clients to build the perfect service experience by creating an insightful, data-driven picture of their customers' behaviour and ensuring that every interaction is simple, personal and effortless."
---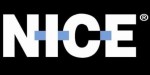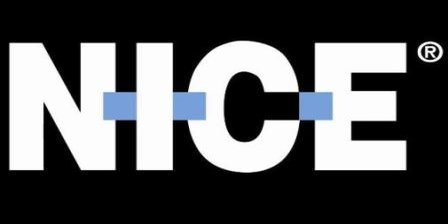 Additional Information
For additional information about NICE Systems visit their Website
For additional information about NICE Systems visit their Website