Prepare contact centre agents for every interaction and make their work experience fulfilling – Download from NICE CXOne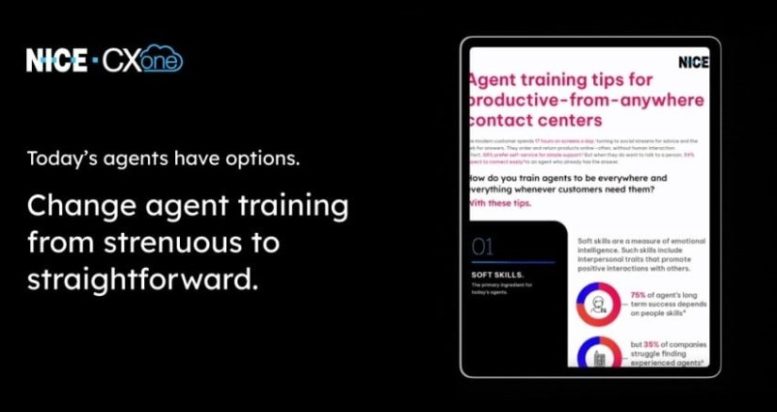 A contact centre is only as strong as its agents, and contact centre agents are only as strong as their onboarding and training allows.
Comprehensive onboarding and perpetual training enhance the agent experience, which in turn leads to an increase in employee retention and peak productivity. It also has the potential to make you the most desirable employer among agents and applicants alike.
Access Agent Training Tips for Productive-From-Anywhere Contact Centres for new insight into how you can be the employer of choice.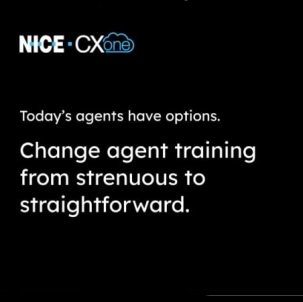 To download the contact centre agent tips from NICE Click Here
With NICE it's never been easier for organisations of all sizes around the globe to create extraordinary customer experiences while meeting key business metrics. Featuring the world's #1 cloud native customer experience platform, CXone, NICE is a worldwide leader in AI-powered contact center software.
Over 25,000 organisations in more than 150 countries, including over 85 of the Fortune 100 companies, partner with NICE to transform – and elevate – every customer interaction.
For additional information on NICE view their Company Profile