Leading technology firm, Content Guru, part of Redwood Technologies Group, remains committed to investing in graduate recruitment as the company continues to scale. The business has recruited 76 graduates so far in 2022 alongside seasoned industry professionals, and Content Guru's global workforce has expanded by 20% in the same period.
The increase has taken the company's headcount past 400, a record number that is expected to grow further next year, as Content Guru hires across its offices in Bracknell and Glasgow (UK) Reston VA and San Jose CA (USA), The Hague (NL) and Gilching (Germany).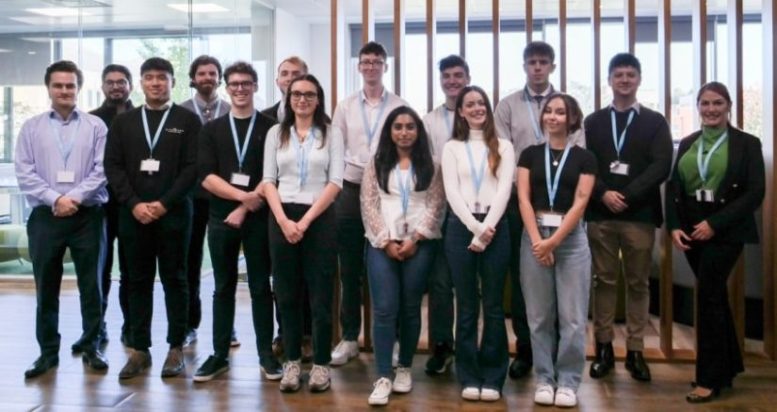 Graduate hires play a key role throughout Content Guru's business and are provided with full training and support to excel in their careers. Recent graduates have taken up roles within marketing, engineering, business development, software development and operational support following their attendance at one of Content Guru's regular graduate recruitment days.
With an impressive 30% increase in revenue recorded again last year, the company's continued success is fuelled by demand for its cloud-based Customer Experience (CX) and Contact Centre as a Service (CCaaS) solutions, which Content Guru delivers through its market-leading storm® platform. Content Guru's technology is being adopted by a growing range of businesses across finance and insurance, as well as in the public sector where utilities, healthcare and police forces are leveraging storm to transform the way they communicate with the public.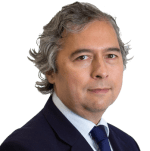 Martin Taylor, Deputy CEO and Co-Founder of Content Guru, commented,
"Graduates play a key role at Content Guru and hiring the best up-and-coming talent will remain an essential part of our mix as we continue our expansion. Career progression is highly valued at Content Guru and our graduate scheme provides dynamic, enthusiastic and agile graduates with an entry path into a full range of technology roles. It is an exciting time to work within the Customer Experience industry and at Content Guru we are at the forefront of CX new technology, with standout applications of Artificial Intelligence and Machine Learning. We welcome applications from hard-working, ambitious graduates keen to learn their trade in a fast-growing business that is committed to supporting all colleagues throughout their careers."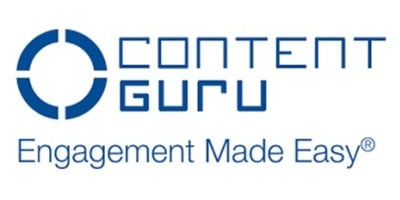 Natalie Snow, Talent Partner at Content Guru:
"We are thrilled to have been able to reintroduce our in-person graduate assessment days in 2022 after sadly not being able to hold face-to-face sessions during the pandemic. Content Guru is committed is to hiring and developing the next generation of technology graduates and we have been excited to welcome new candidates through our doors. I'm proud to be part of the team driving our global hiring programme, in an organisation with a passion for developing high-quality careers. Many of our managers, heads of department and directors joined Content Guru at graduate level and are now great leaders and mentors to the fresh emerging talent that is swelling our ranks."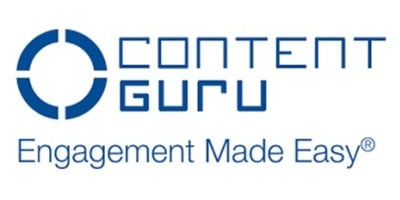 Grace Gregory, Business Development Executive at Content Guru: "Having recently joined the Content Guru team after graduating from a Russell Group university, it is exciting to be working alongside and learning from a wide range of experienced and intelligent colleagues. Content Guru is the perfect company to join for graduates looking to develop their skills and launch their career. The variety of roles available made it easy for me to find one that fitted my skill set during its graduate recruitment day and has meant I've hit the ground running since starting earlier this year."

To view the latest opportunities and to apply for a graduate role, visit the Content Guru Click Here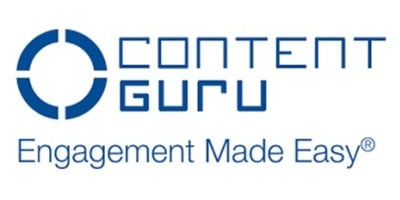 A leader in cloud communications technology, Content Guru supplies mission-critical Customer Engagement and Experience solutions to hundreds of large organisations across the globe.
Content Guru's cloud-native omnichannel communications solution, storm®, offers virtually limitless scalability, unmatched integration capabilities and industry-leading AI. Content Guru ensures contact centres and customer engagement hubs meet the needs of every customer, seamlessly. storm is used by public and private sector organisations across the Americas, Europe and Asia-Pac, in markets ranging from finance and healthcare through to government and utilities. Customers relying on storm for mission-critical services include Sodexo, Serco and G4S.
For additional information on Content Guru view their Company Profile