Cloud contact centres without the compromises – Ken Hitchen, Director, Sabio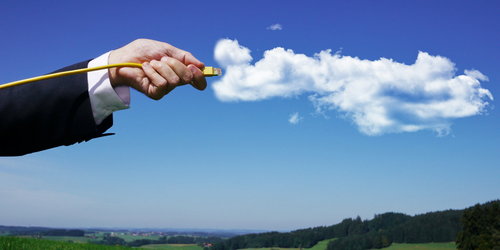 With around half of UK companies already using some form of cloud-based service within their business, it can seem surprising that less than a quarter have actually deployed a hosted solution within their customer contact operations.
However transitioning to cloud is often not a simple decision for contact centres. Solution providers need to acknowledge that migrating critical contact centre operations to a hosted model still carries significant risk for many businesses. And with over 150 different cloud contact centre offerings currently available – many with potential long-term validity issues given the recent VC retreat – it can be difficult for organisations to know how to progress, particularly if they have already made a significant investment in on premise customer engagement solutions.
That's why the immediate focus needs to be on providing hosted contact centre solutions that don't require organisations to compromise when they transition to cloud. Specifically, this means not just addressing acknowledged hosted benefits such as flexibility, cost predictability, per user basis pricing, and reduced reliance on IT and specialist internal skills, but actually providing the kind of market leading enterprise solutions that businesses have come to rely on.
Availability is still the number one decision-making factor in the selection of a contact centre technology, and this doesn't change if you migrate to a hosted platform. Cloud contact centre vendors also need to ensure that they back their hosted offering with a comprehensive services wrap that re-assures management.
Because reduced TCO is a key driver for cloud deployments, it's also essential that organisations don't overlook the impact of depreciation in their transition to cloud solutions. Organisations need to consider where exactly they are in the write down of their existing premise-based assets. Stopping using these platforms will inevitably mean that your Finance Director will inevitably force you to bring forward depreciation, potentially making the move to cloud a very expensive decision in year one. That's why being able to migrate existing premise-based assets to a cloud platform will prove critical over the next five years – particularly in terms of offering the optimum combination of lowest TCO and flexibility going forward.
---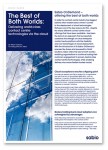 Additional Information
Ken Hitchen is a Director at Sabio
For additional information on Sabio visit their Website or view their Company Profile
To find out more about how you can transition your customer contact operations to the cloud, but without any of the compromises, download our 'Best of Both Worlds' cloud White Paper Click Here