Undergraduate Qualification to Drive Standards of Professionalism and Career Adoption in UK Contact Centres

The Call Centre Management Association (CCMA) – the longest established association representing the contact centre industry in the UK, together with the The Forum – an independent industry body championing best practice in customer operations, and the University of Ulster – the accrediting body, have jointly announced the launch of a bespoke stream of study for Contact Centre Operations Managers within the existing BSc in Customer Contact Planning & Management.
The three-year undergraduate qualification was revealed at Contact Centre Expo on 1st October in London during a presentation by Tim Moruzzi, Course Director from the University of Ulster, Chief Executive of the CCMA, Ann-Marie Stagg and the Founder of The Forum, Paul Smedley. The first cohort of students will begin the course in January 2015. The programme is designed to be flexible, allowing companies to bring bespoke tailored versions into their own business as well as allowing students on the public courses to deliver assignments focussing on their own environment.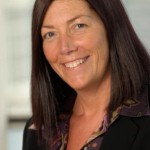 Chief Executive of the CCMA, Ann-Marie Stagg explained, "The raison d'etre of the CCMA is to raise standards and professionalism throughout the UK contact centre industry, for the benefit of people working in contact centres and those who use them. By further developing this University of Ulster qualification with the help of The Forum, we have made a significant step in helping those already working in contact centre management to both improve and also have their existing skills validated. We also hope it will encourage the next generation to see the contact centre profession as a rewarding long-term career choice."
CEO of The Forum, Steve Woosey adds, "We are delighted to be welcoming the CCMA into our partnership with the University of Ulster, to expand what is already an extremely popular programme which has been well received by our member organisations and to add an additional job function within the customer contact environment. If the quality of assignments submitted to date are replicated by the students from an operations background, it will take the understanding and ability of these call centre professionals to a whole new level."
Course Director at the University of Ulster, Dr Tim Moruzzi commented, "This additional focus is a natural progression by the programme partners in seeking to establish a competency based qualification that will allow customer contact organisations to look for the leaders of the future. The University welcomes CCMA and looks towards an exciting future."
Entry to the programme will commence in January 2015 and prospective students are encouraged to contact Ann-Marie Stagg at CCMA to discuss appropriate entry points.
For additional information see CCMA's Profile