The Call Centre Management Association (CCMA) have announced a series of Training events run by the Call Centre Management Association for the Call Centre industry.
Absence Management
Absence Management in a contact centre is quite different to other working environments. This highly practical and engaging course for Call Centre Managers or Team Managers to learn best practice techniques in managing absence in a call centre is delivered by trainers with practical experience of operating in this unique environment.
This one day training event is being held in Manchester on 20th October and in London on 21st October. Click Here for more information
'An introduction to Contact Centre Management'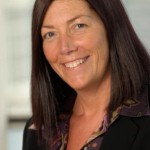 This one day course, delivered by Ann-Marie Stagg, Chair of the Call Centre Management Association is suitable for Contact Centre Managers who are new to contact centres or for Team Managers who are looking to take the next step in their career.
The course content has been developed with input from CCMA members in order to share best practice across the industry.
The day is a highly interactive and engaging event which covers the key challenges of leading a contact centre operation.
---
This one day training event is being held in London on 11th November and in Manchester on18th November. Click Here for more information or see CCMA's Profile