CallMiner selected by Foxtons to Improve Agent Performance and Customer Service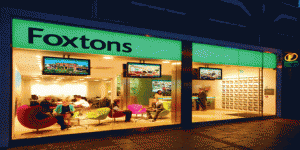 CallMiner, rated first in customer satisfaction for interaction analytics solutions, and Foxtons, the forward thinking real estate agency based in London and the South-East of England, have announced that Foxtons will implement CallMiner's speech analytics solution to better understand and improve customer service processes, sales performance, and market trends.
With the help of CallMiner's Eureka and EurekaLive software, Foxtons will be able to deliver high levels of service to real-estate sellers, buyers, landlords and tenants alike. Advanced analysis of spoken call content will enhance Foxtons' ability to understand customer desires and allow the company to continue delivering top level customer service.
"Having the ability to look inside our customer interactions means that we can better serve our customers and gain an understanding of what our customers are saying to us every day," said Dan Rafferty, IT Director at Foxtons.
"In addition, the ability to naturally discover what is trending on our calls, without having to define specific searches, will give us a competitive edge when it comes to spotting new trends in the market."
"We are delighted to be working with such a forward looking organisation, one that excels at delivering the highest standards of customer service in their sector," said Andy Palmer, Vice President International Sales at CallMiner.
"Foxtons understands not only the importance of automating agent performance, but also the impact that makes in delivering a world-class customer experience."
---
About Foxtons
Foxtons is London's leading estate agent with a total of 56 offices throughout London, Surrey, Middlesex and Kent. With 34 years of experience of the London property market, Foxtons specialises in Sales, Lettings, Short Lets, Corporate Services, Property Management and New Homes and Investments.
For additional information visit the Foxtons' Website
---
About CallMiner
CallMiner believes that resolution is the fundamental driver of positive customer experiences. When contact center agents and others responsible for customer engagement are enabled by insight and feedback in real-time, they can dramatically improve the rate and speed of positive outcomes. With the tagline "Listen to Your Customers, Improve Your Business" our goal is to help companies automate the overwhelming process of extracting insight from phone calls, chats, emails, and social media to dramatically improve customer service and sales, reduce the cost of service delivery, mitigate risk, and identify areas for process and product improvements. Highlighted by multiple customer achievement awards, CallMiner has consistently ranked number one in customer satisfaction, including recent surveys conducted by DMG Consulting and Ovum.
For additional information