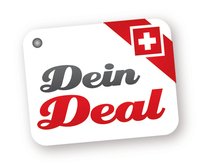 LiveOps phone panel added to Salesforce.com for attentive and pro-active customer experience
LiveOps have announced that DeinDeal AG, the leading online discount retailer in Switzerland, has selected LiveOps to drive its phone-based customer contact.
DeinDeal was founded in 2010 and has since become the most successful Swiss shopping platform. The fast-paced eCommerce company uses the catch-phrase "Get your world!" to provide its customers with selected lifestyle and product offers at discounted prices.
To enhance the service they provide to their growing customer base, DeinDeal is embedding contact centre telephony functionality from LiveOps directly into their Salesforce.com CRM application. When a customer calls DeinDeal, LiveOps for Salesforce optimises the customer identification and verification process and automatically presents the Salesforce.com customer record to an advisor.
"We selected Salesforce.com as the desktop application for our advisors and want to leverage our investment as much as possible," said Julian Teicke, COO at DeinDeal. "The LiveOps for Salesforce phone panel allows our advisors to deliver proactive, personalised customer service without leaving the CRM application, so there are no delays in switching from one application to another and we can better leverage our customer insight to provide an enhanced customer experience."
LiveOps for Salesforce solutions include "LiveOps Voice Advantage" and "LiveOps Outbound Advantage," embedded cloud contact centre applications that leverage OpenCTI to seamlessly integrate full-featured voice capabilities within Salesforce. This helps organisations of all sizes deliver more engaging customer experiences while improving profitability. LiveOps Voice Advantage and LiveOps Outbound Advantage are currently available on the AppExchange.
"Many organisations face the challenge of simplifying the desktop for their increasingly critical customer service staff and want to leverage the rich intelligence held within their CRM applications," said Marty Beard, chairman and CEO at LiveOps. "LiveOps is delighted to support DeinDeal's next phase of growth and help them to maximise their existing investment in a Salesforce.com ecosystem."
"We're helping numerous organisations transition their customer contact to the cloud," said Russell Attwood, CEO of UK-based contact centre technology specialist and LiveOps partner, Unify Communications Ltd. "Embracing customer experience management is an easier step to take for organisations, such as DeinDeal, which have a commitment to cloud-based CRM. It's made easier still with the LiveOps for Salesforce telephony applications."