86% of Brits say self-service is a positive experience – but we still want a contact centre agent to help when it goes wrong!
New survey shows that 54% of Brits* say that having a human available when things go wrong would make the self-service experience even better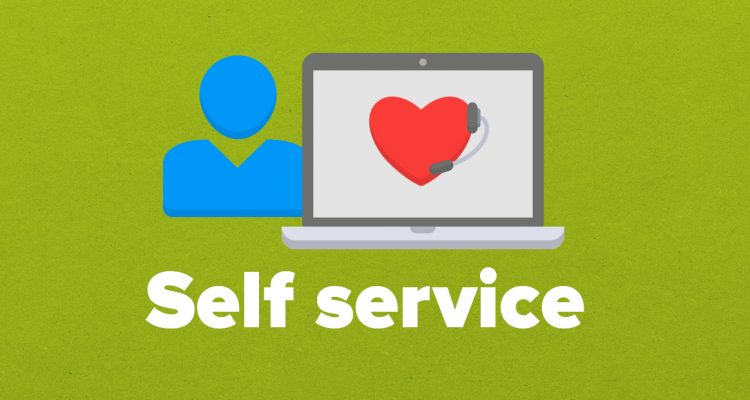 With self-service driving more and more of our customer service interactions, 86% of Brits have revealed that they find self-service a positive experience, as long as a human is there to help when needed (based on 86% rating their experience of self-service as either "positive" or "highly positive").
These are the findings from a survey by Cherwell Software, a global leader in service management solutions.
The survey by Censuswide, which polled over 2,000 people across the UK and Germany, found that, despite demand for self-service being relatively slow to take off since its arrival in Britain in the 1950s, Brits have now fully embraced its benefits.
Most say they have experienced it at supermarkets (94%), when banking (89%), at restaurants or bars (78%), when buying insurance (71%) and at airports (68%).
Benefits of Self-Service
Nearly three-quarters of respondents said the main benefit of self-service was its speed (74%) while just under a quarter (24%) said a benefit of self-service was the lack of human interaction involved.  However, when something does go wrong, help from a human was the most popular form of assistance (49%), followed by virtual chat (31%) and email support (26%). Social media was the least popular method (4%).
When asked how the self-service experience could be improved, the top response was 'no errors' at 70%, followed by 'human availability' at 54%, a more intuitive interface (44% and the availability of more detailed instructions (29%).
Brits Embrace Self-Service Slightly More Than Germans
The survey also compared attitudes towards, and experience of, self-service in Germany. The results showed that Brits seems to have embraced the technology slightly more readily in their daily lives. Whereas 94% of Brits have used self-service at the supermarket checkout, only 64% of Germans have done so; and 89% of Brits have used self-service in banking transactions compared to only 57% of Germans. Seventy-eight per cent (78%) of Brits have used it to order in a restaurant or bar compared to 62% of Germans.
Germans also gave different reasons for preferring self-service, with slightly more claiming that it was 'less complicated' (29% of Germans against 23% of Brits) and 23% saying that it gave them greater satisfaction to resolve problems themselves, an answer that was given by only 14% of Brits.
The biggest difference in attitude was that 27% of Germans said that having cheaper products and services was the most important benefit of self-service against only 14% of Brits, maybe because this is something that British consumers are yet to experience (or believe!).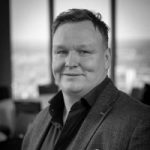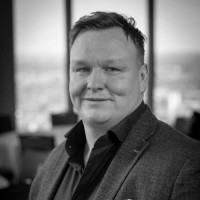 Scott Breadmore, Sales Director, UK & Ireland, at Cherwell, comments:
"Our research shows that the British, by and large, have taken to self-service in many areas of their daily life. But understandably they still feel the need for the reassuring presence of a human being, rather than another automated device, when something goes wrong.
However, customers expect instant service and now seem to be willing to forego human interaction if it speeds things up – so in that way self-service machines can add greatly to customer satisfaction.
 Broadly speaking, most people fall into two categories – those who have no problem with self-service, don't want to interact with human staff and just want to be left alone to get on with their daily chores, and those who are wary or impatient when interacting with machines and who will only tolerate them up to a point. They then seek human assistance.
It's also interesting that nearly 1/3 of Brits are happy to receive help from virtual assistants; so, while we like human interaction when something goes wrong, this person does not necessarily have to be physically available. With virtual support technology having come on leaps and bounds in the last few years, I would expect to see this figure get even higher over time.
It's perfectly understandable that acceptance of virtual support varies from person to person, but our research shows that self-service can be a huge benefit to busy, time-pressed people."

To download the Survey Click Here

Cherwell (@Cherwell) empowers organizations to transform their business through the rapid adoption and easy management of digital services. Cherwell's adaptable platform has enabled thousands of organizations to modernize their business operations with customizable service management, automation, and reporting across the enterprise.
For additional information on Cherwell visit their Website
Research Methodology
Cherwell commissioned independent research consultancy, Censuswide, to undertake this research. Censuswide polled 1,002 individuals in the UK and 1,000 in Germany respectively (2,002 in total) who worked in companies of 1,000+ employees. The research explored people's experiences of self-service in both their personal and professional lives. The research consisted of seven questions using online surveys in December 2019.
* 'Brits' is taken to mean the sample of 1,002 individuals in the UK who work in companies of 1,000+ employees.