Research shows a very mixed track record of IT projects success. Customer expectations and the rate of technology change means it's likely you will have a project to manage soon. In fact, 66% of customers say they are currently considering hybrid cloud solutions.

The mission of any project is to solve a business challenge and lead to future success. What steps are you able to take to ensure your project is on time, in scope and in budget?
Here are some lessons we have learned in our journey to support organisations transform their customer engagement.
First… you need to make sure your project is designed for your needs and fit for your future.
Find the real pain point.
What is the real cause of your challenge? What happened to make it clear that this must change? Has your customer demand increased? Are you looking for a solution to reduce costs as you grow capacity? Perhaps you need to:
– Add new media, technology or customer experience modules
– Make technology updates without breaking legacy systems
– Reduce resource overhead in staff or expense
– Provide capacity and flexible scaling.
Second…you need software assets to deliver a positive return. Unlike other vendors, Netcall believes that using on-premise with cloud gives many benefits. And, informed choice puts you in charge.
Expanding your capacity with the cloud makes good sense. We believe that there is no single correct type of cloud deployment. It depends on you, your values and beliefs.
– There is deep value in your current on-premise assets
– Cloud benefits include rapid deployment and scaling
– Hybrid environments offer a way to leverage current investments
– Private cloud deployments offer the best balance. You get a tailored solution with great service delivery.
Third…read our six tips to assist you with deployment choice and project success:
– Define your strategic needs today AND for the next three years
– Agree your reasons for this project. Align them with your values (please download)
– Keep a close control of costs, expectations, quality and your project schedule
– The project will affect other areas, check staffing, training and those who need support
– Break free of the 'project team silo', engage with others and increase the opportunity for success
– Change is challenging. Make time to manage the rollout.
And remember, it's you who makes the decision not the project partner ….
Successful projects with a successful partner
---
Additional Information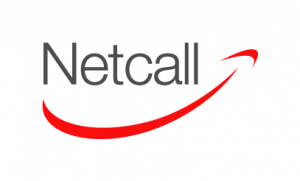 To Download the 'Tips for deployment choice & project success' Click Here
to take a risk. Be responsible about managing your outbound calling processes.
For additional information on Netcall visit their Website or view their Company Profile