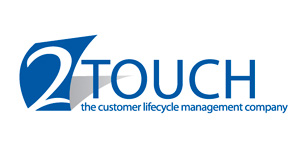 2Touch, one of the UK's leading outsourcing providers specialising in fully integrated contact centre, response handling and fulfilment services, has recently completed a rollout of Noetica's newly launched Synthesys™ inbound voice solution across two of its largest utility client accounts.
This relatively new addition to the Synthesys™ product range delivers a fully featured ACD as well as IVR and voice recording, is comes as an extension of the Synthesys™ hard dialler platform and it is available at a fraction of the cost of conventional PBX/ACD/Voice Recording/IVR solutions.
Recent changes in the utility and telecoms markets have triggered an influx of high volumes of inbound calls into the 2Touch call centre. The outsourcer had to respond quickly to their clients' needs and switch some of their existing capacity from outbound dialling to inbound call handling.
Coping with this massive increase in inbound traffic using their existing PBX/ACD platform would have meant a major investment in licencing, hardware, maintenance and upgrade costs as well as significant delays in their ability to service their customers within the required timescales.
As 2Touch were already operating hundreds of Noetica Synthesys™ dialler seats, the decision was taken to "switch" some of these seats from predictive dialling to inbound by deploying the new inbound technology from Noetica. Neil Rushton, IT Director for 2Touch, said: "With the Synthesys™ inbound solution, we were able to switch some of our dialler seats to inbound within days and achieve a complete roll out to all seats within two weeks."
"The Synthesys™ inbound solution was easy to deploy, proved to be completely reliable and extremely cost effective compared to traditional ACD software. In addition, it allowed us to impress our clients by being able to provide them with up to the second performance statistics through web based customised dashboards easily created through the use of the Synthesys™ web services APIs".
Noetica's inbound solution is based on Aculab voice technology and can operate using either IP phones, soft phones, home phones or even mobiles for home or field agents. It provides a fully featured voice recording solution which integrates seamlessly with the Synthesys™ CRM module and is fully PCI compliant.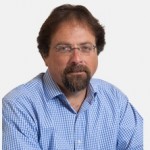 Danny Singer, Noetica's founder and CEO, said: "Noetica's Synthesys™ inbound solution, complete with ACD/IVR and voice recording, is a game changer in the contact centre telephony market by offering a low cost, simple to deploy solution challenging the wisdom of paying for a wide range of features which are seldom used in a pure contact centre context."
"Unlike most other vendors of inbound telephony solutions, by focusing solely on contact centre functionality and not attempting to provide office PBX solutions, Noetica was able to create something new which vastly undercuts the cost of traditional systems. Therefore it is simpler and much better suited to pure contact centre activities."
For additional Information see Noetica's Company Profile