On average, we could be spending more than 31 hours of our adult lives on hold with call centres, according to the latest research from contact centre software company Aspect Software. But insight into how we spend this time has found that by the time we get to speak to somebody, our attention is already elsewhere.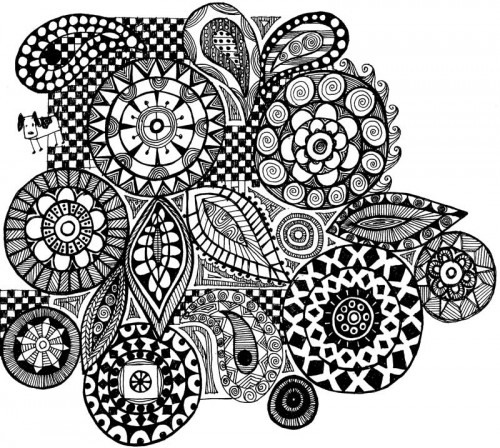 Findings from Aspect's survey, which talked to 1,000 UK consumers over the age of 16, discovered that most of us choose to pursue less productive activities, as over a third of adults (34 per cent) claim to do nothing whatsoever, and incredibly, 1 per cent of us are fast asleep while on hold with a call centre agent. Unfortunately, we can drown any hopes that we are a nation of entertainers, with not one respondent claiming to dance or sing while waiting.
This is clearly not always time wasted however, as 28 per cent of us are choosing to surf the internet during this time; 6 per cent would contact the company in other ways, and impressively, 9 per cent are doing some work. Older respondents are the more conscientious of us, being more likely to spend this time productively doing work than younger consumers.
But perhaps most interestingly, the third most popular choice of activity is taking the time to polish up on our artistic skills, as Sarah Pallett, Head of Marketing in Europe & Africa, Aspect said: "With 1 in 7 of us admitting to 'doodle' during this time, we are clearly not short of creativity. While our research found that women are more likely than men to doodle, and with Leonardo da Vinci, Samuel Beckett and Bill Clinton all being famous for their doodling skills, it is clearly an activity everyone enjoys.
Pallett continued: "The common view of doodling is no secret. Most people hate those who sit on calls idly scribbling circles and squares onto their agenda, and regard it somewhere between rainbows and ribbons in terms of usefulness. Because if you are doodling, you are not paying attention. And essentially, the best customer service departments should ensure that they engage the caller, not bore them. Yet with 94 per cent of consumers admitting that they have had to frustratingly repeat themselves while on the phone to a customer service agent, it is clear that it is not just the doodlers who aren't paying enough attention."
"Sadly, most companies haven't taken the opportunity to respond to the recent change in consumers' attitudes and this is part of the reason why consumer experiences are falling short," added Pallett. "With more channels available to choose from, customers are now able to communicate with call centres through a variety of avenues. But this has altered the dynamic of their relationship with contact centres, and has greatly increased their overall service expectations.
"Fundamentally, consumers are no longer satisfied with the service that is provided. They rely on emails and social media as much as their phones nowadays, but companies have yet to provide more than just basic access on these multiple channels; the transition should be seamless. Any interaction between a company and a customer should be able to start on social media, for example, and seamlessly transition to instant messaging. This is the new gold standard for call centres," she said.
Pallett concluded: "With this in mind, and with doodling actually being shown to aid peoples' memory, the next time you are on the phone repeating yourself for the tenth time, perhaps you should tell your customer service agent to get out their pen and paper, and start scribbling!"
For additional Information see Aspect's Company Profile