Why an omnichannel approach is vital for the public sector amidst the COVID-19 pandemic
Martin Taylor, Deputy CEO at Content Guru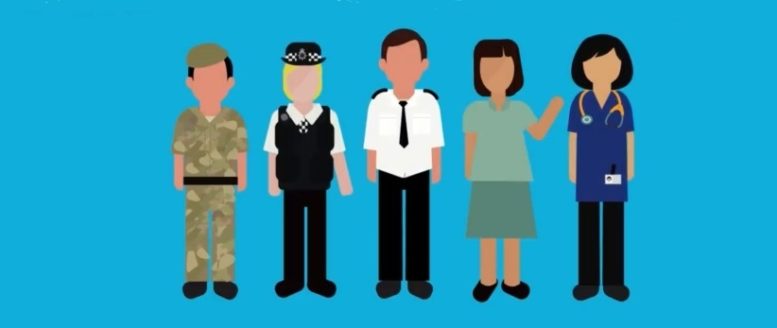 Recent research by Content Guru shows the public sector is one of the largest providers of contact centres. It is vital that organisations operating in this sector provide a reliable service for citizens. Many of them will be providing access to vital public services from their contact centres – currently the front line of communication – and so must be operating reliably and efficiently, amidst the uncertainty of COVID-19.
Having multiple channels available in an organisation's service model is undoubtedly where every modern company needs to be. However, this only works if consistency is maintained across all channels, with no detriment to the service or experience people receive. This is what makes a service experience omnichannel, rather than simply multichannel. Nowhere is this more evident than in the public sector during times of severe and urgent need, where the vital role that this model plays really comes to life.
With that in mind, here are five key areas public sector organisations should focus on to provide a seamless and agile omnichannel approach, both during the COVID-19 pandemic and beyond:
Understand your customers' preferred channels
Today's consumers expect the organisations they interact with to offer multiple engagement channels; this is particularly true in the public sector. One key consideration to accommodating this is not just providing those channels, but also understanding that everyone has their own preferences across both 'traditional' and digital platforms. This has made it important for organisations to understand their audience's channel preferences, and then utilise that knowledge to engage with people through the best communication channel for them. Best practice then dictates that they should stick to these choices and proactively provide citizens with updates at this difficult time, thereby avoiding the risk of alienating them with spam-like attempts to reach them across every available channel.
Invest in one cloud-based omnichannel solution
In common with many other areas of today's data-driven economy, solutions provided by cloud-based service providers are disrupting the way technology is applied in customer experience environments. Businesses are making a strategic move away from traditional on-premise infrastructure and software platforms in favour of versatile 'as-a-service' options which broaden the functionality available while reducing the need for big ticket CapEx investment. This transformation should certainly be reflected in the public sector, when making a small investment in turbulent times will provide return on investment into the future. However, in doing so, organisations need to be mindful that building an omnichannel solution from disparate service providers can present integration challenges and introduce multiple points of potential failure into the wider communications platform. Providers who can offer a holistic solution are often better placed to meet the strategic and operational needs of the contact centre.
Provide real-time and quick support 
While people have already come to expect real-time responses to enquiries, the panic caused by the COVID-19 pandemic has only emphasised this. From gaining information on their finances, to cancelling pre-booked travel on public transport, people are demanding immediate support on issues they deem important. This means that agents who don't have to spend time searching for answers to enquiries are much better placed to meet today's service expectations. For instance, and to deliver on this requirement, it's likely that traditional Interactive Voice Response (IVR) systems will be replaced by much more sophisticated and effective Natural Language Processing (NLP) systems. Any organisation prides itself on providing a best-in-class service experience, needs to meet the immediate requirements of the people it communicates with.
Respond and scale effectively to unprecedented spikes in demand 
Even for contact centres that are used to dealing with high volumes, handling spikes in demand can prove difficult across an omnichannel environment. The COVID-19 pandemic has caused a sudden increase in the use of digital services in the public sector; for example, use of the NHS App grew by 111% in March. Contact centres working with cloud infrastructure are ideally placed to deal with high levels of enquiries and can ensure strong service levels even when demand jumps. For example, screen-pops bring up citizen data and information on past interactions directly to agents, reducing frustration as callers don't have to repeat information they have already provided. Using intelligent automation can route enquiries to the most appropriate available agent or chatbot, who are also equipped with the right information to engage with the contact. This ensures that citizens are able to get the answers they need, without agents becoming overwhelmed with contact levels.
Make it easy for customers to self-service using NLP 
The sophistication and use of NLP has developed enormously in recent years, and research suggests that 65% of 25-49 year olds speak to their voice-enabled devices at least once per day. Instead of a value-add, offering effective NLP as part of a wider omnichannel strategy is becoming a must-have.
In practical terms, by automating the handling of simple interactions, live agents can deal with more complex or urgent enquiries. Empowering people by routing them to an AI service accelerates their call resolution, reduces frustration and improves satisfaction. However, it is essential that AI systems can process this data effectively and direct customers and agents towards accurate information. This requires a base platform with the capability of uniting all relevant systems, so that the AI can draw from multiple databases to formulate a response.
The sudden increased demand for 'as-a-service' omnichannel offerings is clear in the public sector. Any organisation that wants to navigate this new complicated landscape as smoothly as possible needs a comprehens
ive understanding of how to nurture happy, long-term relationships. Customer experience is now the key differentiator across all sectors, organisations in the public domain, this even more important. Citizens expect and deserve an attentive and efficient long-term relationship that can take place seamlessly across every channel during these difficult times. Mastering and maintaining this relationship is absolutely critical to success both during the COVID-19 pandemic and beyond.


Martin Taylor is Deputy CEO at Content Guru
A leader in cloud communications, Content Guru supplies mission critical Customer Engagement and Experience solutions for hundreds of large organisations across the globe.
Content Guru's cloud-first platform, stormⓇ, offers virtually limitless scalability, unmatched integration capabilities and industry-leading AI. Content Guru ensures contact centres meet the needs of every customer, seamlessly. storm is used by hundreds of organisations across Europe, the US and Asia-Pac, in sectors ranging from finance and government through to travel and utilities.
For additional information on Content Guru view their Company Profile