Lessons learned: preparing the contact centre for a crisis
Martin Taylor, Deputy CEO at Content Guru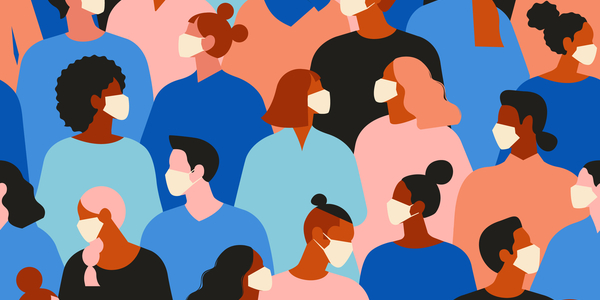 Living and working through the COVID-19 outbreak has been extremely tough – challenging everyone as individuals, as business owners, and as citizens. Where we're headed next is still an unknown. However, one thing businesses can take from the experience is knowledge – as the saying goes, we learn through adversity. This is exemplified in the contact centre industry, where many organisations were left scrambling to maintain smooth operations in face of the international lockdowns imposed on businesses, and society in general.
Of course, no one could have predicted a crisis like the one created by COVID-19, let alone known exactly how to prepare for it. However, as we live through increasingly uncertain times, it would be wise for organisations everywhere to take lessons learned from this pandemic and use these to better prepare for any future eventualities.
To avoid repeating the mass panic induced by COVID-19 in the contact centre industry, business owners should form a preparation strategy that is easily digestible and broken down into five key focus areas: planning, process, people, markets and technology.
1. Planning
A truly robust crisis preparation strategy is down to its planning. This is the first – and potentially most important – stage of this strategy; it's absolutely vital in getting the next step – process – correct. In this planning stage, it is vital to think about the organisation as a whole and to prepare for different scenarios. Thinking about what exactly the business's overarching objectives will, in turn, help to consider what outcomes the business wants from its contact centre. Is the main objective for customers to continue with the organisation? Or does it run deeper with the additional aim of impressing customers' customers? It may be that a business's only goal for its contact centre is continuing to function and provide some level of service throughout the crisis.
It may seem obvious to say, but this planning stage absolutely must take place before a crisis. This gives the business as a whole, and all parties involved, the time and space to think deeply and widely. The time to prepare for a crisis is certainly not during it. Our mentality narrows in this time, and the pressure of the situation does not allow for the depth and breadth of consideration that crisis planning requires.
2. Process
Next is to consider the exact process of the crisis preparation strategy in the contact centre space specifically. It may help to think of this in terms of interactions and transactions with customers. For example, you may consider how to make ordering products and services more self-service oriented to make the process quicker and easier. Another aspect of this to consider is thinning out the number of options available; by reducing the number of items in a price book, you make the decision-making process much simpler.
Contact centre owners may initially put outcomes like compliance second to transactions, but it is key that they continue to interact effectively, as well as transact. With compliance, this is far wider than just holding a PCI certification; when a crisis hits there are lots of aspects of a traditional contact centre space that will be affected and shifted. With the COVID-19 crisis, many contact centres were forced to quickly and efficiently enable remote-working. However, this mass shift brought about a whole host of compliance issues in terms of data management. With call agents working from home, in fundamentally non-secure environments, personal and sensitive data needs to be handled as securely as possible.
Monitoring quality management can alleviate anxiety for supervisors in this respect. It not only allows them to listen to what call agents are saying on the phone, but further allows them to see what is happening on agents' screens. For instance, supervisors can see if an agent is struggling to deal with a difficult customer on a web chat and will be able to interject. It is really important that the level of supervision and support for agents is not compromised due to remote-working for various reasons: data compliance, employee performance, and customer engagement.
3. People
As the cliché goes, people are at the heart of any business. During a crisis, it is particularly important that a business considers how it will affect the people both directly and indirectly linked to the company. From one side, businesses should consider their customers: what is their anticipated behaviour, and how can the business ensure it meets it in the best way possible? Would now be a good time to reach out on a more personal level? This will, of course, vary from customer to customer, but in times of crisis, showing empathy as well as preparation will go a long way.
Employees should also be front of mind for contact centres. It is important to try to predict how they may also behave when a crisis sets in. There is likely to be a high level of anxiety and even panic so preparing for any number of questions and concerns should be a given. If we take the COVID-19 crisis as an example, once employees in the contact centre space had settled into remote-working for safety reasons, the shift in regulations that allowed some businesses to return to the physical workspace was a source of panic for many, as they were being asked to leave their place of safety. A more considered way to return to work would be to do it in phases by introducing groups one by one, or by slowly increasing the number of days per week that agents come into the workplace. This level of empathy and consideration is critical in building trust and confidence back up.
4. Markets
Another key focus area should be on the markets that a business's customers fall into. Different markets will be experiencing, and impacted by, the crisis completely differently from one another. Their recovery from it, too, will differ. There are many different shapes of recovery: some may experience a 'super V' where demand and supply bounce back a lot quicker. Others may find their recovery to be a lot slower and steadier. This is due to a whole multitude of reasons – from customer behaviour, to the recovery of other markets – which should be considered as part of the bigger picture when preparing for another crisis.
The impact should be looked at in terms of sector exposure, and how different customers are affected. As a contact centre in any one market segment, you should be considering your future within that market. For example, the travel industry was – and continues to be – greatly impacted by the COVID-19 crisis. With travel bans imposed worldwide, customers who would usually be travelling abroad were no longer able to and, as a result, either demanded refunds on pre-booked travel or abstained from booking travel. So, what does this mean for the contact centre? It could mean an increase in calls and/or it could mean a significant drop in revenue. It is important that contact centres try to predict what form their recovery path on the return to normalcy will take and what processes they need to put in place to navigate it.
5. Technology
The final step in the crisis preparation strategy is to focus on the technology. Business continuity and disaster recovery planning are the types of processes a business must have in place for scenarios from fire drills to something as drastic as a plane crash onsite. They are put in place to ensure operations will carry on as best they can, regardless of what has happened. Business continuity planning involves instigating a change of circumstance. In the contact centre this may mean introducing more automation, as there are fewer people available to fulfil normal tasks. With a scenario such as a power outage, a customer will phone, be put straight through to the customer service team, where automation on increasing the ramp takes over by looking up information sources on when the issue will be fixed and how to receive automated updates, and have their query solved in nine times out of ten cases. The ability to ramp up automation is a big technological advantage to a contact centre.
Technologies in cloud-based contact-centre-as-a-software (CCaaS), such as Natural Language Processing (NLP), are increasingly able to listen to exactly what customers are saying when they contact a customer service team, as well as what they are writing. This is resulting in an increase in digital channels that can be analysed automatically, more quickly and efficiently
. These kinds of capabilities at a technological level are increasingly valuable to contact centres in these uncertain times as they prepare for another crisis.
Food for thought
The future is certainly unclear, but it's not all doom and gloom. To every cloud, there's a silver lining, and businesses should be thinking about what silver lining they can find amongst the extreme challenge that has been the COVID-19 crisis. One thing that any business can take away is the impetus to best prepare for future eventualities. By failing to prepare, you are preparing to fail. And by breaking down a crisis preparation strategy into these five distinct areas, businesses should find it easier and more manageable to make a start on strengthening operations in anticipation of the future.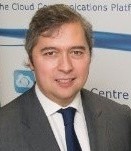 Martin Taylor is Deputy CEO and Co-Founder at Content Guru
A leader in cloud communications, Content Guru supplies mission critical Customer Engagement and Experience solutions for hundreds of large organisations across the globe.
Content Guru's cloud-first platform, stormⓇ, offers virtually limitless scalability, unmatched integration capabilities and industry-leading AI.
Content Guru ensures contact centres meet the needs of every customer, seamlessly. storm is used by hundreds of organisations across Europe, the US and Asia-Pac, in sectors ranging from finance and government through to travel and utilities.
For additional information on Content Guru view their Company Profile