CallMiner Webinar: Simplifying Real-Time Contact Centre Agent Guidance 28th October 2021

New technologies, new integrations, and an accelerated move to the Cloud by many contact centre as a service (CcaaS) providers have made the implementation of real-time agent guidance easier than ever.
Join Peter Milligan, Sr. Director Product Marketing, Five9, and MJ Johnson, Sr. Director of Product Marketing at CallMiner as they explain the why and the how of leveraging the cloud and the integration between their respective products to make the dream of real-time agent guidance a reality.
You will learn:
– The benefits of CCaaS solutions
– How Five9's VoiceStream delivers real-time conversations from their CCaaS to CallMiner's conversation analytics platform
– The ease with which integration and implementation occurs
– Use cases unlocked by real-time guidance
We hope you'll join us for this informative educational webinar.
P.S. All webinar attendees will receive a £10 Amazon gift card after the webinar.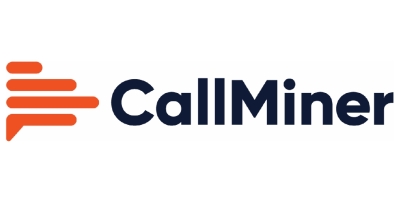 CallMiner, the leading provider of conversation analytics to drive business improvement
CallMiner is the global leader in conversation analytics to drive business performance improvement.
CallMiner delivers the industry's most comprehensive platform to analyse omnichannel customer interactions at scale, allowing organisations to interpret sentiment and identify patterns to reveal deep understanding from every conversation.
By connecting the dots between insights and action, CallMiner enables companies to identify areas of opportunity to drive business improvement, growth and transformational change more effectively than ever before. CallMiner is trusted by the world's leading organisations across retail, financial services, healthcare and insurance, travel and hospitality, and more.
For additional information on CallMiner view their Company Profile