Join industry thought leader and CX expert Martin Hill-Wilson and CallMiner's Mark Lockyer on 8th December at 2pm GMT for a live webinar exploring the reality of real-time analytics and agent guidance. They'll discuss the power behind the technology, share best practices, unwrap common misconceptions, and reveal the value & benefits that can be achieved for customer & employee experience, compliance, contact centre efficiencies and more.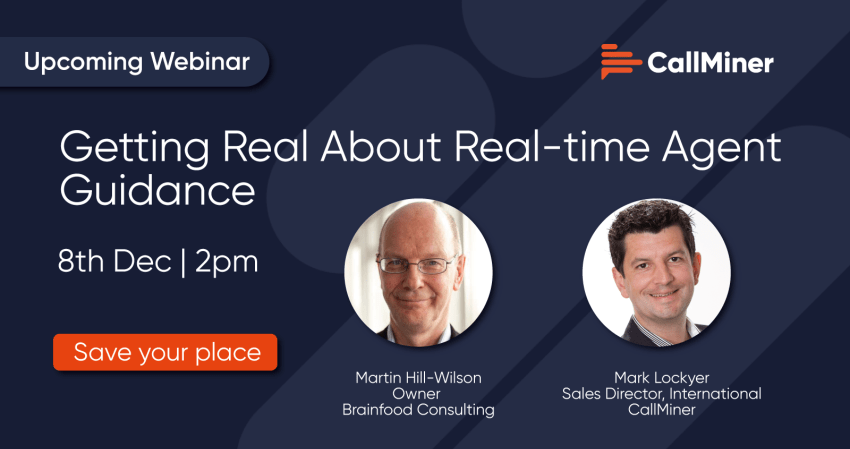 Save your place to learn:
– The benefits of real-time systems for hybrid workforces
– How the intervention of real-time guidance impacts CX
– Use cases that benefit from real-time next best action agent guidance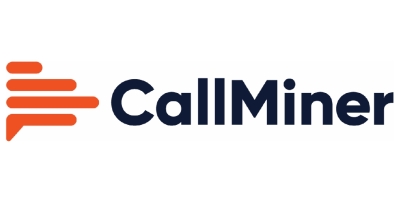 For additional information or to register for CallMiners's Webinar 'Getting REAL About Real-time Analytics & Agent Guidance' Click Here
CallMiner is the global leader in conversation analytics to drive business performance improvement. Powered by artificial intelligence and machine learning, CallMiner delivers the industry's most comprehensive platform to analyse omnichannel customer interactions at scale, allowing organizations to interpret sentiment and identify patterns to reveal deep understanding from every conversation.
By connecting the dots between insights and action, CallMiner enables companies to identify areas of opportunity to drive business improvement, growth and transformational change more effectively than ever before. CallMiner is trusted by the world's leading organizations across retail, financial services, healthcare and insurance, travel and hospitality, and more.
For additional information on CallMiner view their Company Profile