Progressive businesses today are looking for any edge, both through technology and in practice to improve the customer experience. As such, a growing number of companies are looking to leverage both post contact and real-time conversation analytics – with its real-time agent guidance capabilities – to gain that competitive advantage.
Join industry thought leader and CX expert Martin Hill-Wilson and CallMiner's Mark Lockyer as they explore the power of real-time conversation analytics, share best practices, unwrap common misconceptions, and reveal the value & benefits these systems deliver for customer experience and wider business performance improvement.

In this Webinar you will learn:
» How post contact analytics insights power real-time systems
» How policy and process help shape your real-time guidance strategies
» The benefits of real-time systems for remote workforces
» How the intervention of real-time guidance impacts CX
» Use cases that benefit from real-time next best action agent guidance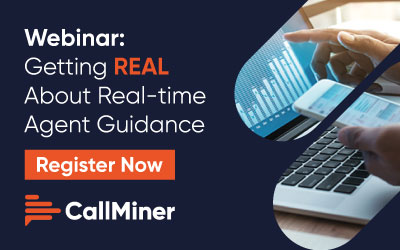 The Vritual online event hosted by CallMiner will take place,
»  Thursday 15th July 2021 2:00pm to 3,00pm (BST) and,
»  Tuesday 20th 5th July 2021 2:00pm to 3,00pm (BST)
For additional information on this event or to register Click Here
CallMiner is the global leader in conversation analytics to drive business performance improvement. Powered by artificial intelligence and machine learning, CallMiner delivers the industry's most comprehensive platform to analyze omnichannel customer interactions at scale, allowing organizations to interpret sentiment and identify patterns to reveal deep understanding from every conversation.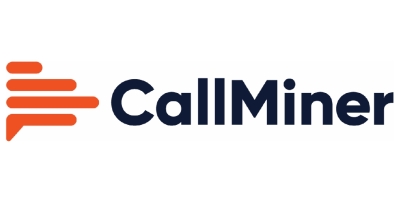 By connecting the dots between insights and action, CallMiner enables companies to identify areas of opportunity to drive business improvement, growth and transformational change more effectively than ever before. CallMiner is trusted by the world's leading organizations across retail, financial services, healthcare and insurance, travel and hospitality, and more.
For additional information on CallMiner view their Company Profile