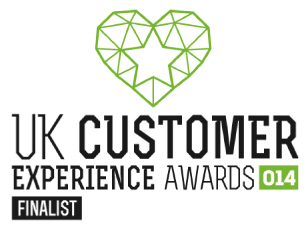 Webhelp UK's '212 Team' took the UK Customer Experience Awards 2014 to new heights last night as it scooped an acclaimed industry award in the 'People – Best Customer Experience: Team – A Whole New Level' category.
The '212' customer experience professionals, based in its Rothesay and Dearne Valley sites, fought off steep competition by Barclaycard ViP Spain, First Data, Scottish Water and Visa Europe to come out on top.
Now in their fifth year, the awards celebrate and reward excellence in customer experience and support organisations and businesses that wish to promote an exceptional customer experience.
The Webhelp '212 Team' enriched the lives of everyone involved in the campaign by leading the way in driving customer satisfaction and employee engagement.
The concept behind the team's name comes from a very powerful and natural resource – water. At 211° water is hot, at 212° it boils creating steam which can power a locomotive. By applying that extra degree of effort Webhelp UK believes that great results can be achieved and this award win recognises the great success the team has had with delivering the 'ultimate customer experience'.
The judges were impressed with Webhelp's customer centric culture and innovative approach in its efforts to lead the way in customer satisfaction and employee engagement.
Finalists in each of the categories presented their entry to a team of Judges at ExCeL London yesterday morning, 25 September 2014, and the winners were announced throughout the afternoon.
Zoe Bateman, Gary Harvey and Laura Marjai presented the entry and attended the ceremony to accept the award. Zoe said
"What an Amazing Experience, I will never forget the 'winning feeling' and as a team we all stood proud on the stage representing Webhelp! It was great to be part of an event where I met so many people who are as passionate about customer experience as I am. I look forward to continuing to share the 212 Experience with all."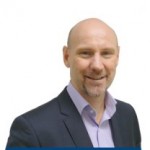 Sales & Marketing Director at Webhelp UK, Mike Purvis, said: "The opportunity to showcase and gain recognition for our hard work and outstanding customer experience results has led to this great news, which further adds to the numerous awards already won this year. Congratulations to the '212 team'.
"Webhelp is internationally renowned for its innovative approach to customer experience management and this is largely down to the quality of our teams."
For additional Information see Webhelp's Company Profile