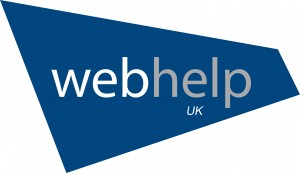 Falkirk contct centre to Become a Centre of Excellence
Improved Training and Career Development Opportunities
Leading global customer experience and business process outsourcing business, Webhelp, has announced plans to recruit an additional 80 people at its Falkirk contact centre by the end of 2016.
The new roles are part of an exciting commitment to the company's UK headquarters, which will see Falkirk become a centre of excellence in customer experience.
The work has come from an existing long standing client who is trusting Webhelp with the customer experience and sales around a raft of exciting new product launches. It is anticipated that this work will continue to grow and could lead to an additional 100+ jobs being created in Falkirk in 2017.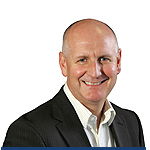 David Turner, CEO of Webhelp UK, said:
"I am thrilled by this opportunity to develop the Falkirk site into a centre of excellence. We have a fantastic team of people here and that is the reason why this work, which is so important to our client, is being entrusted to Webhelp. This is very exciting to be involved in and I am delighted that our colleagues will benefit from the training and development opportunities that come with this work.
"This has been a terrific period for Webhelp. We have just added the ninth company to the Webhelp family in a 24 month period, with the acquisition of social media moderation business, Netino, and we have signed a number of high profile new clients, including Unilever and Shop Direct. We now have 35,000 employees working at 90 sites in 26 countries and our business shows no signs of slowing down. This is a fantastic time to become part of a growing business in an exciting industry that is focussing on new technology and the future of customer experience."
 The additional 80 positions required by the end of the year will be a combination of sales advisors and sales team leaders and will focus on voice communication as well as live webchat. The work is more technical and product focussed, with the need to provide advice to customers calling in with questions around new product launches and which product would be best for them. There will be structured training and coaching, as well as a management development programme, to ensure there are exciting career opportunities for people looking to build a future in the customer experience industry.
---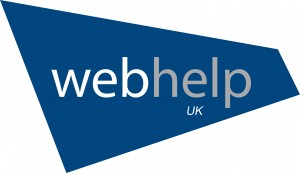 Additional Information
The contact centre roles are full time (40hrs) and shifts operate between 8.30am–8pm Mon-Sun.
For additional information about the opportunities that exist in the Falkirk contact centre or at Webhelp's other UK sites, contact email
For additional information on Webhelp visit their Website or view their Company Profile