Equinity and Dekra named Finalists for ECCCSA Awards 2016
– Business Systems' customers secured their spot within two hotly contested award categories
– Winners will be announced during the Awards Dinner in London on November 21, 2016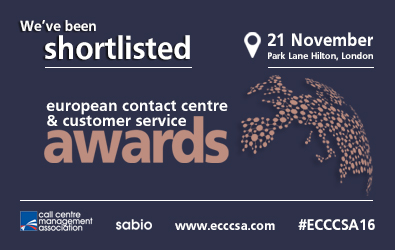 Business Systems (UK) Ltd have announced that two of its customers, leading business process services provider Equiniti, and business performance optimisation specialist Dekra, have been selected as finalists in the European Contact Centre and Customer Service Awards (ECCCSA Awards 2016) competition. Equiniti and Dekra were awarded finalist positions in the 'Best Deployment of Customer Insight' and 'Most Effective Learning and Development Programme' categories respectively.
Equiniti (Website) has been named a finalist in the category of 'Best Deployment of Customer Insight' for its use of Business Systems' Speech Analytics solution to obtain better customer insight and optimise their processes. With speech analytics they were able to turn the contact  centre's 2.6 million spoken interactions that take place between customers and advisers annually, into searchable content that can be analysed to identify trends more quickly than ever before. This increased visibility to the entirety of the calls, helping them identify and resolve both operational inefficiencies and causes of dissatisfaction.
Dekra (Website) was named a finalist in the category 'Most Effective Learning and Development Programme' for its use of Business Systems' OPEX hosted Call Recording solution around which it developed its winning learning, development and performance optimisation programme. Being able to listen back to calls gives them unique insight into the strengths and weaknesses of each employee, and allows them to provide individualised training courses and coaching sessions, showing exponential improvement in performance and results on behalf of their customers.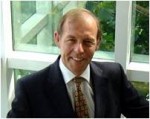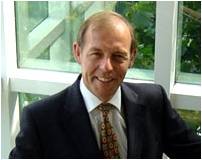 Stephen Thurston, Founding Director, Business Systems commented,
We are very proud that two of our customers have made it to the final round of this prestigious competition,"
"These awards are a testament to the success of Dekra and Equiniti, as well as our commitment at Business Systems to serve the needs of our customers."
---
Additional Informaton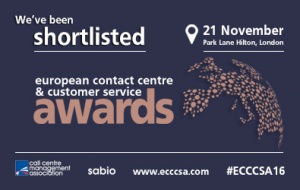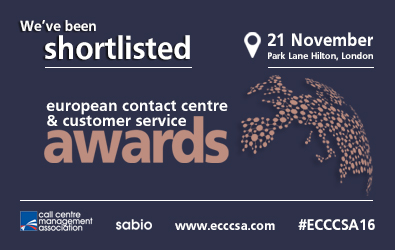 The European Contact Centre and Customer Service Awards are the longest running and most respected awards in the customer contact industry. They use a robust judging process overseen by an unrivalled panel of industry experts, to recognise organisations that are leading the way in delivering exceptional customer service. These organisations value their people, continually innovate to improve the customer journey, and operate efficiently and effectively.

Business Systems is the UK's largest independent provider of call recording and workforce optimisation solutions to organisations with critical phone-based interactions including Financial Institutions, Public Organisations, Emergency Services and many in-house and outsourced customer service centres. Solutions range from basic call recording (on premise, hosted and mobile) through to quality monitoring, speech analytics and workforce management tools. The company ensures high quality and fit-for-purpose implementations with a range of value added services including project management, consultancy, integration, training, and technical support.
For additional information on Business Systems visit their Website or view their Company Profile