Business Systems shortlisted in the FStech awards for the category Compliance Project of the Year up against industry specialists like SWIFT and Hitachi

Business Systems (UK) Ltd, leading compliance and performance optimisation solutions provider, today announced that it has been shortlisted for the category Compliance Project of the Year at the FStech Awards 2017. The company's entry described the successful deployment of the Vocal Wordwatch portal by a leading multinational financial institution to address major technology and compliance issues related to its international estate of legacy call recording systems and storage media.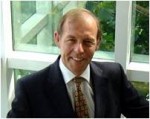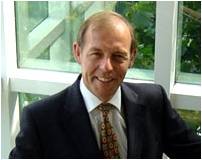 Stephen Thurston, Founding Director, Business Systems said,
"At Business Systems, we strive to provide best-in-class solutions that enable financial institutions to effectively evidence regulated communications and meet the ever tightening directives like MiFID II, Solvency II and SMR,"
"We are honoured to be recognised by FStech and the Awards' esteemed panel of judges for our performance and leadership in market surveillance technologies."
Business Systems' compliance solutions portfolio focuses on helping financial institutions overcome challenges around the management of telephone and electronic communications. Well-supported by the company's professional services to address the market's evolving regulatory requirements, Business Systems delivers trusted solutions. This includes the awarded Vocal Wordwatch, a cutting edge virtualised playback portal that enables organisations who store recordings for compliance purposes, to search, replay and export legacy audio files from different voice recording systems, regardless of location, manufacturer or file format.
Now into its 17th year, the FStech Awards recognises excellence and innovation in the field of information technology within the UK and EMEA financial services sector. Winning entries come from financial services institutions and technology suppliers who are leading the way in such areas as social media, customer service, compliance, mobile, online, systems integration, outsourcing and data governance.
The awards are independently judged and the winners will be announced at the FStech Awards Gala Dinner & Ceremony on 23 March 2017 at the London Marriott Hotel, Grosvenor Square.
---

Additional Information
For additional information on the FSTech Awards visit their Website
For additional information on Business Systems visit their Website or view their Company Profile