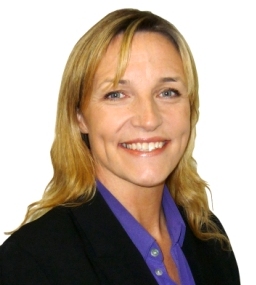 The UK's leading customer experience solutions provider, Webhelp UK has appointed Gillian Campbell as HR Director.
Campbell joins after three years with the Scottish Police Services Authority where, working closely with the Scottish Government, she had a lead role in the merger of Scotland's nine policing organisations into the Scottish Police Authority and Police Scotland, and developed the HR architecture for the future of the new unified force.
As HR director for Webhelp UK, she will be charged with leading human resources for the company's 6,000 team members, based across nine experience centres in the UK.
A graduate of The University of Strathclyde, Campbell began her career with Teledata before joining Compaq in 1995, were she assumed responsibility for 14 contact centres across the EMEA region, and played a key role when the company later took the decision to centralise its European service centre operations.
Having moved to Scottish Telecom, she became director of HR and Corporate Communications after the company split from Scottish Power to become THUS plc in 2002.
Her delivery of the change management strategy around THUS' later sale to Cable & Wireless, saw her and her team collect HR Network Scotland's 'HR team of the year' award in 2008.
David Turner, Webhelp UK CEO, said: "Webhelp UK's reputation is built on the strength of our people, and with more than 6,000 team members across the UK, strategic human resources leadership is essential for our continued success.
"With close to 20 years' experience in senior management and more than 12 leading HR for major public and private sector organisations, we're pleased to welcome Gillian as Webhelp UK's new HR Director and are confident her significant expertise will be invaluable to the business we continue to grow."
Gillian Campbell, said: "Having started my career in customer management operations, I'm pleased to have the opportunity to apply the skills I've gained as an HR Director to return to the sector.
"I look forward to supporting Webhelp UK and our people at this exciting time, as we continues to grow across the UK."
For additional information see Webhelp UK's Company Profile