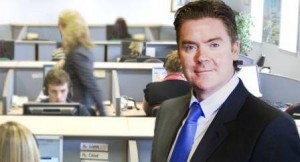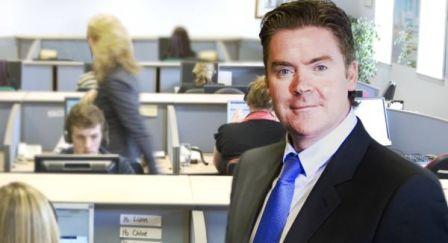 Voxpro announces Jobs – Cork based multilingual Outsource company Voxpro have announced the creation of 43 jobs after securing a contract with US heathcare company It Works!
The company is establishing a new European support centre, commencing with 43 customer service representative roles at the company's headquarters in Cork.
Voxpro's Dan Kiely said: "We pride ourselves on delivering world-class customer service and technical support solutions for companies experiencing rapid growth and change."
The customer service representative roles come after US skincare and nutrition company, It Works!, announced their new partnership with Voxpro, confirming the relocation of the US company's European support centre operations to Cork.
Dan Kiely, CEO, Voxpro said: "I am delighted to welcome the It Works!. We pride ourselves on delivering world-class customer service and technical support solutions for companies experiencing rapid growth and change. "It Works! is one such company and I very much look forward to working with Janne and his colleagues in driving their international business forward and scaling across Europe, from right here in Ireland."
President of It Works! Marketing International, Janne Heimonen said: "We are totally committed to providing a world-class support service to all of our customers. "This is why we have chosen Voxpro to work with us in setting up our customer service centre here in Ireland. With clients such as Airbnb, Google, Nest and TravelZoo, and home-grown success stories like Pinergy, the Voxpro team, with offices in Cork, Dublin and San Francisco, is uniquely equipped to connect immediately with It Works! international customers."
---
Additional Information


Photograph Caption: Dan Kiely, CEO, Voxpro
For additional information on Voxpro or to view their vacancies Click Here
Voxpro provide outsource services to include, Contact Centre Services, Multilingual Support, Offshore Services, Technical Support, Outsourced Contact Centre Services, 24/7 Call Answering and Out of Hours Call Answering