One-quarter (25 percent) of UK consumers would consider using a pure digital bank – a bank with no branches or call centres that is only accessible via laptops and mobile devices, according to the latest survey of UK current account customers conducted by Accenture.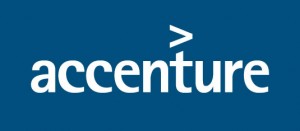 Customers aged 25 to 34 are most keen on the idea of a pure digital, branchless bank; 33 percent would consider using one, while the youngest group of bank customers – those aged 18 to 24 – are the least receptive, with only 22 percent saying they would consider it.
Based on interviews with more than 3,600 UK current account holders, the survey points to continuing growth in the use of digital banking channels. It shows that 80 percent of customers went online at least once a month to interact with their banks, while monthly mobile banking usage has risen to 27 percent of customers compared with 21 percent in 2012 and 10 percent in 2011.
However, the survey also points to a rise in customers using branches. According to the survey, the number of customers going into a branch at least once a month has risen from 45 percent in 2012 to 52 percent this year, with the most pronounced increase among customers aged 18 to 24. Fifty-four percent of the youngest group, say they visit their bank branch each month compared to 39 percent of the same group in 2012.
"This year's survey underscores the growing complexity in how consumers want to interact with banks in the digital age," said Peter Kirk, a managing director in Accenture's Financial Services group. "The youngest, most tech-savvy-customers still value face-to-face contact as they begin their life's financial journey, whereas older customers who are further along in their work life are more open to a digital-only relationship. There is also evidence that some customers are not satisfied by their banks' current digital offerings. This presents difficult questions for banks as they look to balance digital channels with costly branch networks and deliver relevant services."
Customer sentiments towards banks are improving, but new competitive threats are emerging
The survey also found that levels of trust in banks has increased significantly among UK consumers, with 52 percent rating their bank trustworthy in 2014 compared to 43 percent in 2012. The number of customers who would consider recommending their bank in the next twelve months has risen from 46 percent in 2012 to 54 percent this year, and those who believed their bank was fair and transparent has increased from 41 percent to 51 percent in the same period.
"Given all the investment and efforts made by banks, it is encouraging for them that customer perception is improving after falling sharply during the financial crisis," said Kirk. "But the banks still have more work to do and the challenge is to transform these improved customer sentiments into profitable growth."
According to the survey, almost half (47 percent) of UK banking customers who wanted to switch their current accounts were held back by the perception that other current accounts would be no better than their existing ones. The survey also revealed that half (50 percent) of the respondents didn't know which banks to switch to.
Also according to the survey, one-fifth (21 percent) of UK customers would consider banking with non-bank organizations, such as an online payment-provider or post office, and 15 percent would consider banking with retailers, if they were to offer current account services.
Kirk said: "To grow their business and increase market share, banks need to differentiate themselves because customers feel that most banking products and services are more or less the same, and there's not much point in switching. This is becoming increasingly important in the digital world as customers are in the driving seat, and they expect the same level of convenience, simplicity and speed from banks to which they have become accustomed from many other service providers they use every day.
"As banks develop their strategies for re-engaging with their customers, they will need to focus on evolving customer behaviors and digital experience, while improving their services through the use of analytics and customer loyalty."
Methodology
The research is based online interviews with 3,604 UK current account customers conducted in March 2014. The questionnaire probed their perceptions and behaviors on a range of key factors including: their banking relationships; switching and complaints activity; levels of satisfaction with service experiences; attitudes to digital services; and the considerations that influence their choice of providers. This research was part of a much larger study of almost 10,000 banking, motor insurance and life insurance customers in the UK, conducted simultaneously. This is the fifth time that Accenture has run its banking customer survey; previous studies were published in 2008, 2010, 2011 and 2012.