For any business, the experience you provide customers through your contact centre, and the journey they have with you has the largest impact on satisfaction and retention. However, making sure that your customers are happy isn't always an easy task.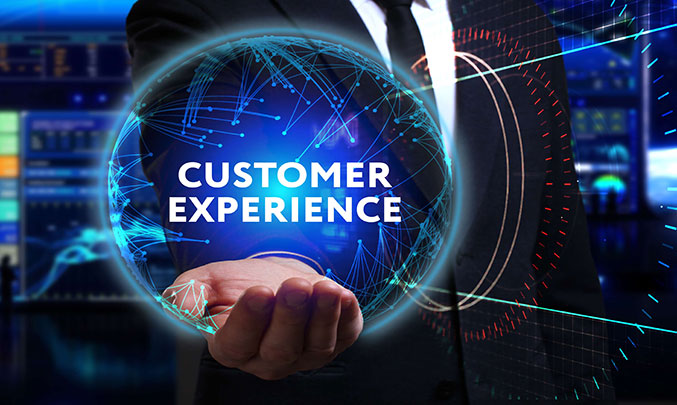 Each interaction is unique and comes with its own challenges. That's why we've created a list of 5 ways you can help improve your customer's experience.
Minimise on-hold call times
No one likes to be kept on hold, especially for extended periods of time. One of the best ways to ensure that your customers stay happy is to keep these hold times to a minimum.
In some cases, there may be a number of parties involved in solving a customer's individual problem, but they won't see this. All they see is the advisor specifically handling their interaction, so that one advisor is instantly the face of your organisation.
One way you can cut the call waiting time for your contact centre is to optimise your call queue settings.
At Ultracomms, our intelligent routing solution means that the most qualified agent, regardless of their current location, always greets your customers first.At the same time as this, our SmoothQ service enables your customers to leave a message and be called back at a time that's most convenient for them, so they don't need to hold at all.
Use previous customer experiences to focus training
We all know that customer feedback is essential, especially when companies are trying to improve their service offerings or help their agents develop further.
When a customer has left positive feedback, why not share this with your team? This helps to showcase the higher performing members of staff, who in turn can train or guide newer or less confident employees.
As two added bonuses, giving your high performing employees extra responsibility helps to improve staff morale and whilst decreasing the costs of external training.
Share best practice
If you have star agents, sharing their approach across wider teams will help you improve your overall quality of service and consistency in how customer communications are handled.
Not only does this reward the best performing agents, it also helps train new staff in techniques proven to work for your business. Once you've identified a positive customer interaction, why not hold a group session to highlight the outcome of that interaction?
Put a smile in your agent's voice
A happy employee is a productive employee. Whether they're advising customers on the phone, by email, webchat, or face to face, making sure your employees are happy can also have a positive impact on your customer's experience.
For most contact centres, the advisor is the first point of contact for your customers. If the advisor is unhappy, the tone of their interaction, regardless of whether they manage to answer all the queries your customer might have, will impact how your customer feels about the interaction, and ultimately, your business.
Listen to your customers
Not only are we talking about their specific questions or concerns, we're talking about the sentiment behind these interactions.
By implementing speech analytics into your contact centre, management teams are able to monitor all interactions between customers and advisors. This makes it much easier to identify areas for improvement and determine best practice for your future customer engagement strategies.
---
Additional Information
Ultracomms is a leading provider of PCI DSS level 1 certified secure payment handling and omni-channel customer contact management solutions. Its advanced customer interaction and secure payment solutions are designed to help clients maximise contact centre performance, improve customer experience, simplify compliance process and reduce organisational risk. Ultracomms was the first provider of contact centre solutions using cloud technology in Europe and today handle nearly 100,000,000 minutes of calls every year for customers over our PCI DSS level 1 certified omni-channel customer contact platform. Ultracomms has been PCI DSS level 1 certified since April 2016 and today securely processes over £30m of card transactions a year for its customers.
Related News & Information
No related posts.