Top 3 Contact Centre Technology Trends for 2016 – Paul White, CEO of mplsystems looks ahead to revela the trends in the contact centre industry for 2016.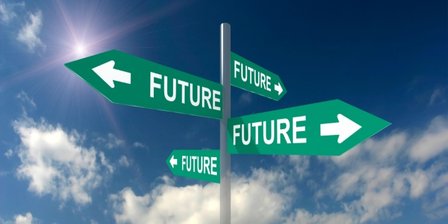 The New Year brings with it the perfect opportunity for businesses to review their current processes, realign objectives and decide what changes need to be made to improve overall business performance. And this is more important for the contact centre in 2016 than ever before as customers increasing demands don't show any sign of slowing down and the competition stakes increase. Customers are now forcing businesses to reconsider their current processes and technology in order to meet their ever increasing expectations.
The margins between success and failure are often slim, and technology is playing an important role in ensuring that organisations are the right side of the line. It is therefore critical that businesses and contact centre professionals have a good understanding of what their customers want from customer service and what technologies are out there that could help meet these demands in a cost-effective way. mplsystems have therefore outlined what they believe will be the top contact centre technology trends in 2016 that will help businesses cost-effectively meet the demands of their customers.
Omni-channel is here to stay
Whilst the ambiguity between multi-channel and Omni-channel may still exists in some instances, the general consensus is that Omni-channel is an important transition in the customer service industry and one that will not disappear any time soon. Contact centres can no longer provide customers with just one way to interact with agents. Customers now want to have a true channel of choice where they can seamlessly transition between channels depending on their customer enquiry and expect the contact centre team to full visibility of their customer journey and details of their problem in order to deal with their request effectively and efficiently. The increasing demands of the customer makes an Omni-channel strategy a must in 2016 meaning contact centres need to be focusing on providing a high quality, consistent customer experience across all channels.
Customers will demand and expect self-service
Gartner predicts that in only 4 years' time (2020) customers will manage 85% of their relationships with a business without needing to interact with a human. In 2016, mplsystems therefore see self-service and automation technology becoming a key channel as part of the Omni-channel strategy. This will enable a customer to start their journey via self-service but be able to seamlessly transition to another channel for assisted service if the enquiry becomes too complex. Self-service solutions will allow customers to resolve the majority of their enquiries without needing to speak to an agent whilst automation will allow contact centres to intelligently blend automated and assisted response for efficient processing of inbound customer enquiries.
Cloud Contact Centre will be the platform of choice
As a result of the rapidly changing technology trends and the need to implement cost-effective contact centre solutions, mplsystems predicts that Cloud Contact Centre will become the number one platform of choice for many businesses in 2016. Reduction in overall cost is one of the main objectives of almost every business, but it is no longer the dominant driver. Whilst the transition from a large investment and upfront capital costs to a much more manageable opex cost model is definitely a key benefit of CCaaS, there are now many more benefits that are driving CCaaS growth. With a cloud platform businesses are able to deploy the solution faster than a premises-based option and are given much more flexibility and scalability allowing them to scale the licenses to meet the changing demands of the call centre.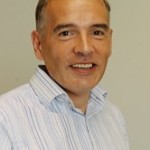 Paul White, CEO of mplsystems and expert in the Contact Centre and Customer Service concludes
"Customer service has changed dramatically over the last decade and will continue to do so at a rapid pace. Customers now expect to be able to communicate with the contact centre via their channel of choice and receive a fast and accurate response every time.
However, many contact centres are simply not equipped with the right technology to be able to successfully meet these demands. It is therefore important for them to review technology, processes and trends annually to ensure they are providing their customers with the best customer service possible."
---
Additional Information

For additional information visit the mplsystems Website