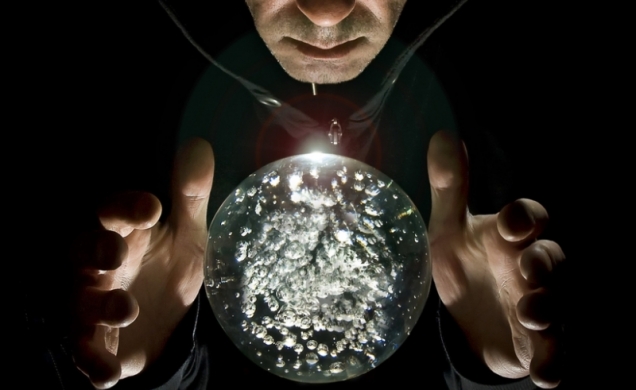 The Contact centre is evolving at a rapid pace thanks in large part to technological innovations, as well as changing customer needs. Continuous improvement is a goal that every contact centre should be striving to achieve to maintain a superior customer experience and to avoid being negatively compared to competitors.
To stay current, it's important to remain on top of the latest solutions while also being focused on evolving customer expectations. The following contact centre trends are on an upward trajectory and will only be getting stronger in the coming year.
Omni-Channel – Contact centres can no longer provide customers with just one way to interact with agents. A multi-channel strategy is a must. The omni-channel trend will continue to gain in popularity in 2016 with contact centres focusing on providing a high quality customer experience with every channel from mobile apps, web, chat, and social media to email, text, IVR, and set-top boxes.
Along with offering more options for interacting with agents, contact centres must also be able to obtain and utilize data from each channel to improve customer interaction and minimise customer effort.
Virtual Agents – Every contact centre can benefit from a solution that balances automation and personalized service. One of the most promising up-and-coming of these solutions is the virtual agent. Leveraging both artificial intelligence with a graphical representation, virtual agents can help customers with their most common requests such as placing orders, locating information and making reservations. Also called a virtual rep or v-rep, virtual agents are becoming increasingly commonplace in some industries such as travel, healthcare, and utilities.
In general, customers respond positively to virtual agents because they are responsive. However, it's important to be aware that a certain percentage of customers will quickly lose patience with scripted responses. Thus, having an option to speak to a live agent is necessary for maintaining a high quality customer experience. Still, virtual agents offer distinct advantages, including reduced support costs, greater self- service, and increased customer loyalty.
Video – Video is popping up more than ever in multiple locations within the contact centre environment. Customers are being able to communicate with agents face-to-face thanks to video.
Video is now also being integrated into IVR systems as more customers use their smartphones to dial a contact centre. In 2016, we'll see even more creative uses of video such as for troubleshooting
problems and submitting claims.
Callback – Busy customers on-the-go do not appreciate having to wait on hold for an agent. Callback service is being embraced by companies that want to give callers a better experience by freeing them up to do other things than just wait on-hold.
With customers now using a variety of communication channels, callback can be effectively implemented when there is the need to specifically talk to a live agent. Non-voice interactions can be integrated with intelligent call routing to eliminate the dreaded repeating of a problem while reducing hold times.
Social Media – With greater cross-organizational support, social media is becoming used much more for customer care. Companies now should be positioned to provide service, answer questions, and address complaints on Facebook, Twitter, and other social media channels. This requires a social media strategy that is focused on both customer engagement and creating a one-to-one experience. Stock answers are not enough to satisfy customers.
Most companies are still working on the integration of social media into their customer care strategy. Those that are proactively embracing social media in 2016 will be in a greater position to differentiate themselves within their industry.
Big Data – Thanks to social networks, behavioural analytics, and click stream data, there is far more data available to contact centres than ever before. This data is now being combined with information generated from traditional sources like database management tools to generate dramatically more customer insight and to guide immediate decisions on customer service management and workflow.
One of the most impactful sources of big data is the recording, storage, and management of recorded calls. Being able to access the data in these calls is beginning to truly change the customer experience while also improving back office capabilities and agent performance.
More Personalised Customer Care – Customers' expectations are increasing. Companies with convoluted IVR systems that are difficult to navigate will lose business. More than ever, there is a need for specialized customer care to minimize routing challenges and frustration.
Thanks to technological improvements like speech recognition IVR, customers can be navigated to the right department more efficiently. This reduces the need for long system menus and gives callers faster access to the information and help that they need.
Many companies are starting to embrace some of the big contact centre trends for 2016, but most have a lot of integration and strategy work ahead of them before they can deliver a seamless customer experience. Those who are proactive and open to change will be best positioned to utilize the best of the innovations and provide the highest quality service and support to their customers.
---


Additional Information
For additional information visit the Virtual Hold Technology Website