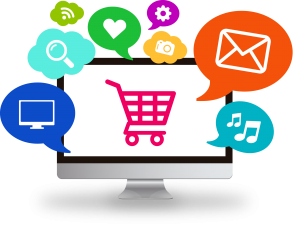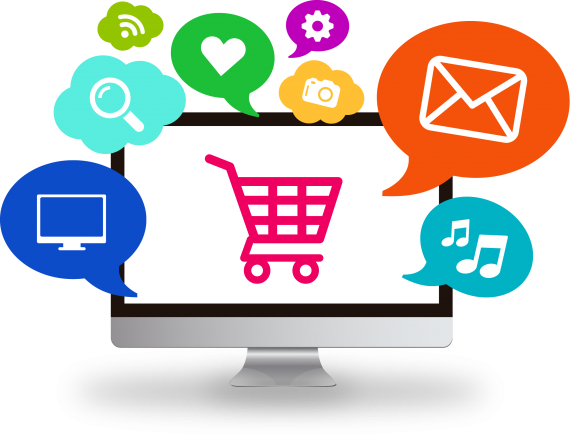 Contact Centre Technology Trends for E-commerce in 2016; E-commerce industry has been growing at a fast pace. With the increase in number of mobile and tablet users, the market has been consistently witnessing the growth in competition. Studies reveal that the high-growth e-commerce market is going to be the most booming and exciting part of the Internet world.
E-commerce websites regularly deal with first-time buyers. These set of buyers don't even know about their expectations from the online websites. Although these people are responsible for a major growth, but there might be many cases when the new buyers return the product at the time of delivery. They either don't have confidence in the online brand or on the quality of the product that has been provided.
Returns are very expensive for e-commerce players, as reverse logistics presents unique challenges.
n the other hand, lack of verification measures has been one of the major drawbacks. Customers register onlineleaving their details with the website which puts a question mark on their credibility as it is not sure whether they are genuinely interested in buying the product. The situation gets worse when they opt for COD (cash on delivery) as they perceive risk when paying online. Unlike electronic payments, manual cash collection is laborious, risky, and very expensive.
E-commerce businesses also keep on receiving a lot of inbound calls with more than 75% being complaints or concerns. When these concerns go unnoticed, it compromises the standard of quality of the business, and tarnishes the image as well. A lot of players have even lost customers to their rivals because of the bad quality of customer service, or poor offers and promotional methods. E-commerce customer service providers should be proactive and vigilant as they directly don't interact with customers at a physical location. Studies show that "86% of clients have stopped doing business with a company because of poor customer service". Other major issues are lack of order management system, customer support system, dispatch system, order tracking system, etc.
Importance of Contact Centre Technology in E-commerce Sector:
Customers can reach e-commerce websites through various channels like mobile applications, emails, SMS, live chat, social media but streamlining the complete process has been a major challenge that e-commerce companies face today. To ensure that all the channels are covered, e-commerce companies need to keep a track on their metrics . For this, they need a technology that can not only help in rectifying customer complaints but can also suffice customers' dynamic demands, thus taking the engagement with the customers to the next level for delivering amazing experiences across channels. This can be done by integrating a contact centre software with an e-commerce platform which will not only help in nurturing customers at their preferred channels but also fostering advocacy at all levels. This enables companies to increase their accessibility, boost sales and provide top-notch support to their growing customer base.
Agents e-commerce customer service should be enabled with CRM tools and components like IVR, ACD, Power Dialer, Predictive Dialler, etc., to quickly service customers. Some of the significant contact centre technology trends for e-commerce companies have been listed under:
Intelligent call routing: This feature helps the customer's call to reach the right agent at the right time. Different customers are assigned different levels of priority based on size, behaviour, business potential, etc. Prioritizing each segment of customer is paramount to business because it highly correlates with future business, customer retention, and brand loyalty. Meanwhile, a great reporting tool provides analysis on the key metrics and gives data on how the business is performing. Intelligent call routing system also helps in ensuring that the incoming service inquiries are handled by the best resource available.
Proactive service: In e-commerce, proactive service helps in the promotion of products and services at appropriate opportunities based on current organizational goals and promotional focus. Representatives need to employ selling techniques appropriately to encourage usage and purchase. Proactive strategies would include blending outbound communications across multiple preferred channels, including outbound IVR system, predictive dialling, text messaging, email, and mobile web pages.
Omni-channel: In order to provide harmonious customer experience, companies must ensure that they operate in an "Omnichannel" world. This will create a consistent, high-quality customer experience regardless of how and where a customer chooses to interact. Contact centre software also ensures that all the channels are integrated for delivering consistent and hassle-free Omni-channel experience to the customers. It ensures that data and context from initial contact carries over to subsequent channels, reducing customer effort, improving the customer interaction, and enabling the business to improve the customer journey.
Mobile Self-Service: Mobile solutions are revolutionizing the way we work, communicate with customers & prospects and deliver our day to day operations. Its impact is no different on e-commerce industry. Companies must ensure that their software allows quick resolution of issues as the customers these days simply log from their mobile devices for finding answers to their questions. If customers can't quickly access your company or find information on your products or services, you'll lose them to your competitors who are more readily accessible.
Customer Analytics: Using reporting and analytics in e-commerce will provide the right market analysis for developing granular understanding of segment behaviour, needs and expectations; buying preferences; and opportunities to attract new prospects. This can be done by using a contact centre software that helps in capturing customer speech and text interactions. Companies are also using tools such as CRM solutions for processing big data. The goal is to analyze different patterns in order to go beyond traditional loyalty programs for having an in-depth knowledge of customers.
Social Engagement: Social media has gained a consistent importance in transforming shoppers experience – from researching their requirement to engagement throughout the duration of their buying process and even post-purchase feedbacks and reviews. Through contact centre software agents have the power to track and reply to any query being raised related to them on social media platforms.
---
About Ameyo:


Ameyo contact centre software is a one-stop solution for Customer Interaction Management. It has been designed to add value to businesses and pave way for structured growth. Ameyo customers enjoy significant increase in efficiency levels, reduction in operational costs, flexibility, consistent user experience and a demonstrable ROI. With presence in over 40 countries and spanning multiple verticals, Ameyo has been recognised and nominated for the best contact centre technology by numerous enterprises and grandees of the industry. Ameyo's customers are benefited with dedicated 24/7 support and award winning product suites based on innovative methodologies.
Visit the Ameyo Website