mplsystems predicts that that 2014 will be the year when customer service organisations start to break down their channel silos and really start to embrace the potential of truly integrated multi-channel operations.

Central to this drive will be the ability to extend customer engagement beyond traditional contact centre boundaries – not just reaching out to mobile users via apps, web chat and callback, but also increasing collaboration by providing other customer-facing departments with their own customised smart desktops to help improve customer engagement across the business.
mplsystems' 7 Key Technology Indicators for Customer Engagement Centres are:
• Smart agent desktops – intelligent agent desktops are the enabler to truly integrated multi-channel management. Desktops bring the different interaction channels together and, alongside customer data, present the agent with the information needed in a single screen to help take customers forward on their journey
• Big Data integration – feeding Big Data into the intelligent agent desktop mix makes smart sense for organisations looking to deliver greater personalisation and stronger customer engagement. The challenge comes in presenting and contextualising key data from transactions, social and mobile interactions, so that agents can use them to identify the appropriate next action for customers
• Extending beyond the contact centre – while the role played by the contact centre is key, true Customer Engagement solutions need to involve expert employees across the organisation be these in sales, marketing, support, finance or even mobile field workers. Customer Engagement solutions will start to enable collaboration with these stakeholders through accessible mobile apps
• Customer service apps – will start to change – no longer simple meter reading or balance checking but they will become an integrated part of customer services, enabling customers to chat with an agent if they encounter an issue or need further information
• Visual IVR functionality – customers don't like being placed on hold when they want to speak with agents, and research always shows that they hate navigating needlessly complex Interactive Voice Response systems. However, the UK consumer generally likes using their smartphone, and is happy to add corporate apps to their devices providing they add value or simplify processes. Building true Visual IVR functionality into apps can provide a fast, simple and cost-effective way of streamlining interactions, particularly when linked to core business processes and supported by features such as call back
• Putting web chat to work – Web chat can prove a powerful addition for customer engagement – providing it's a next generation approach that incorporates powerful multi-way chat capabilities and tight integration with real time knowledge bases. Done well, web chat offers an excellent mechanism for letting customers engage with service experts who can resolve their requests quickly – particularly among the critical 16-30 year old demographic where the channel is especially popular
• Simplifying complexity with Touch technology – intelligent desktops already deliver significant dividends, however they can be even more powerful when combined with touch screen enabled desktop applications. This is where agents benefit from a really simple, intuitive way of dealing with complex interactions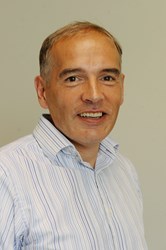 According to mplsystems' CEO, Paul White:
"delivering a truly joined-up customer experience – regardless of the channel being used – is always going to be challenging, however there's now a consensus that all the necessary technology building blocks – whether it's Cloud, Mobile, Social or Big Data solutions – are now available for organisations who know how to make them fit together.
As the recovery strengthens in 2014 we're expecting to see organisations become much smarter about how they engage with their customers. Those that get it right in 2014 can expect to secure significant competitive advantage."