The winners of the European Contact Centre and Customer Service Awards 2016 were announced to a full house at the Hilton on Park Lane on Monday 21st November.
Vodafone Italia was awarded Large Contact Centre of the Year, whilst Lego was presented with the award for Medium Contact Centre of the Year and Small Contact Centre of the Year went to Ingeus.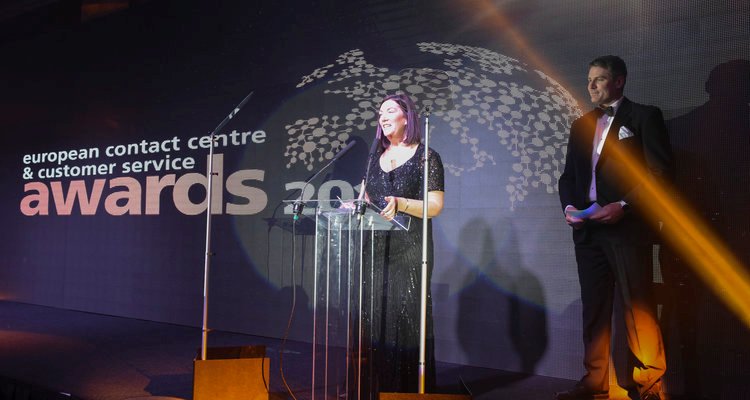 Ann-Marie Stagg, CEO at the CCMA, organisers of this years' awards programme said,
"It was not easy to win an ECCCSA this year. The entries were of such a high standard, and the judging process was so rigorous, that all the winners should feel immensely proud,"
"So a massive congratulations to all the bronze, silver and gold winners. We look forward to showcasing some of their stories over the coming months."
Interviewed shortly after the awards, the people from Vodafone Italia said
"It was incredible to win such a prestigious award amongst such esteemed competition. We are proud of our team for experiencing the thorough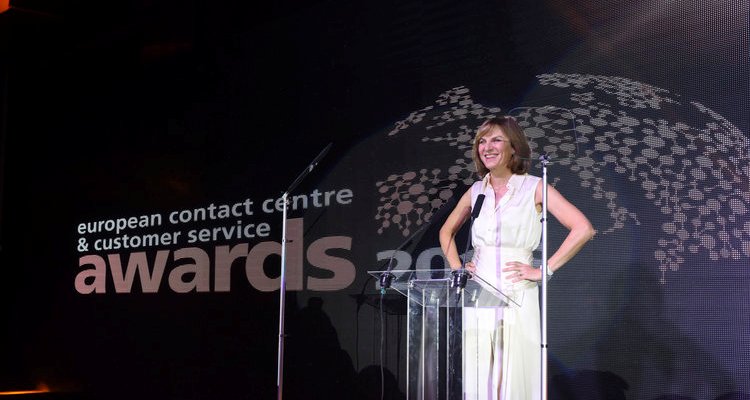 judging process and delighted to have travelled from Milan to be recognised at these amazing European awards."
Winners of the Most Effective Learning and Development Programme, NewDay, were delighted with proceedings. Francesca Rea, Director of Customer Services at the company that issues credit cards, said "Congratulations on a great event! Super venue, strong competition, great communications and well run!"
First timer Vikram Setia, CCO at Infomentum, said
"We are new to the ECCCSAs. But it was the third awards programme we have been involved in this year.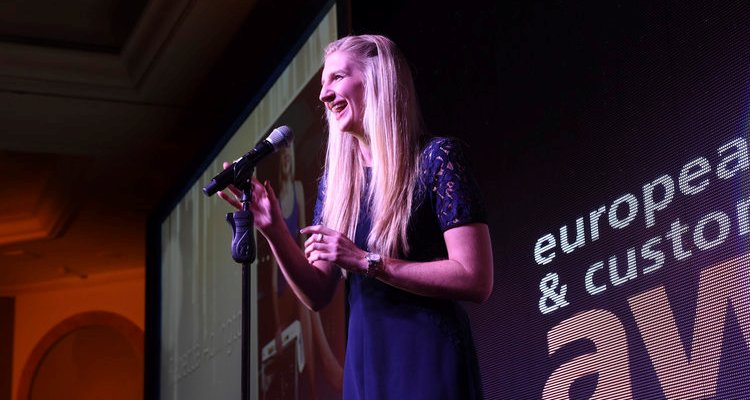 The judging process was a great opportunity for us to tell our story, and the awards dinner was first class – the best of all the ceremonies we have attended. It's unfortunate we didn't win, so a huge congratulations to those that did. They earned it!"
While Tina Squire, Support Director at Bronze winners' Interact, said "What a fantastic evening! Great to see organisations from across Europe celebrating their success. We have our eye on winning Gold, so we'll be back next year!"
Glen Farrelly, Vice President Sales at main event sponsor, Sabio commented,
"Our industry is bound by a simple vision that customer experience should be brilliant,"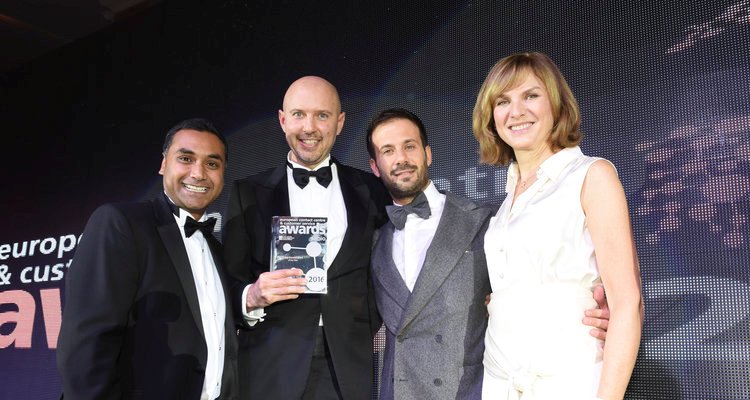 "Sabio has a long history of supporting the contact centre and customer services industry and we are both proud and excited to be associated with this celebration of the best of the best."
Other winners during the evening include Edwardian Hotels London for Best Multi-Channel Customer Service, Atom Bank for Innovation in Digital Transformation, Barclaycard for Best Social Media in Customer Service and Osterreichische Bundesbahnen (OBB) Austria for Complaints Management Team of the Year.
The awards were hosted by Fiona Bruce, TV presenter, and Rebecca Adlington, the Olympic Swimming Gold Medalist, was a surprise guest who was pictured with all the winners.
The evening could be watched online as the ceremony was streamed live to those who could not be there.
---
Additional Information
The full list of winners can be viewed by Clicking Here


As the longest running and most respected awards in the customer contact industry, winning a European Contact Centre and Customer Service Award (ECCCSA) is like winning an Oscar. The ECCCSAs recognise organisations that are leading the way in delivering exceptional customer service. These organisations value their people, continually innovate to improve the customer journey, and operate efficiently and effectively. They are raising the standards year on year.
Nominations for 2017 will open on 1 May 2017 – additional information can be found by Clicking Here

The Call Centre Management Association (CCMA) aims to support the country's contact centre managers by providing opportunities to network, openly share best practice, and increase their skills and knowledge through specialist training. The CCMA is the country's longest-established association representing the customer contact industry in the UK since 1994.
Additional Information on the CCMA can be found on their website