In our recent webinar 'The Changing Face of the Contact Centre – 1 Year On', our panel of contact centre industry experts looked back at how the upheaval of the past year has impacted contact centres; how prepared they were for such rapid change; how they managed to keep operations running to varying degrees of success; how they met and overcame new challenges; and how technological innovation has never been so important.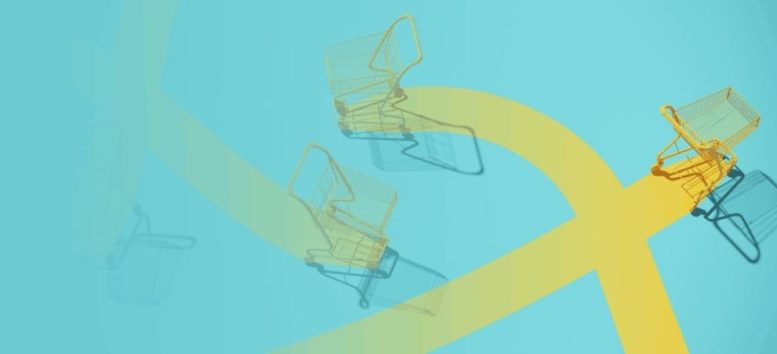 We heard a broad spectrum of opinions from a group of people with longstanding careers in the contact centre industry as they shared their experiences from the past 12 months, their thoughts on the challenges they have faced, and how different companies, markets and sectors have managed the good and the bad.
Today, we want to take a closer look at one of these sectors – retail.
How the retail industry has changed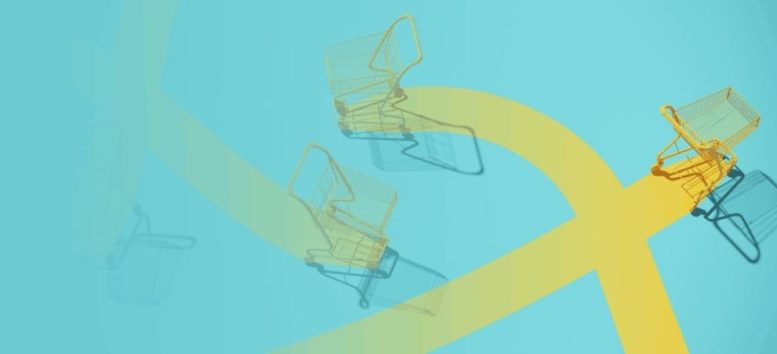 There's no denying that the past year has had a huge impact on the retail industry, from supply chains to customer service. With stores closing their doors and e-commerce booming, retailers had to adapt their processes rapidly to meet new customer behaviours and needs – shops became warehouses, retail technology saw a boom, click & collect became more popular than ever, and customer service operations moved to more diverse channels as digital-savvy consumers looked for more ways to resolve their queries.
Indeed, with consumers becoming more digital, and with a surge in new and different types of concerns as the retail industry evolved with the pandemic's changes, omnichannel retail solutions and customer service have never been more popular. From chatbots and videochat to Twitter and Instagram, retail contact centres have been using more channels than ever before to communicate with customers to let them know of changes to services, orders and re-openings. What's more, customers now expect their favourite retail brands to have multiple options of communication.
From a contact centre perspective, like with many industries, remote working became a necessity. Unsurprisingly, many retailers weren't prepared for the mass digitalisation that occurred as a result of the first lockdown, with legacy contact centre technology still in place and no way to get agents set up to work from home – leaving many scrambling for ways to keep the lines of communication open with customers.
Cloud contact centres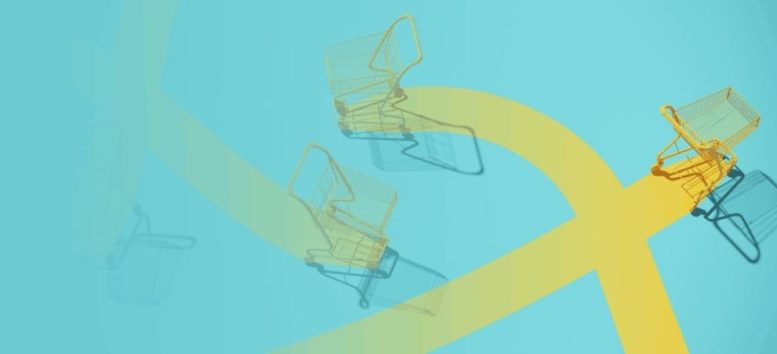 To meet this omnichannel demand and enable customer service agents to work remotely and continue to deliver exceptional customer service, regardless of the platform, many retailers have made the move to cloud-based contact centres.
While many retail contact centres were already planning on a cloud migration pre-pandemic, the effects of COVID-19 accelerated such projects for many as their needs for greater flexibility and agility grew. While some retailers reconfigured their existing resources to become more flexible, at IPI, we've helped many retail contact centres make the move to cloud-based operations, enabling them to support both customers and agents throughout these challenging times.
Indeed, as well as enabling contact centres to continue delivering stellar customer service, this multi-channel, cloud-based approach has also gone a long way to alleviating the pressure on agents. For example, agents can pass simple customer queries to other channels and even resolve customer queries without them needing to pick up the phone. As a result, agents have been able to concentrate on more complex, valuable customer interactions whilst also developing their own skills – leading to happier contact centre agents, and happier customers.
"IPI has been more than a supplier to us – they are a valued partner that will continue to help us meet our goals over the years to come. IPI's knowledge and expertise around contact centres is unrivalled in the industry, and they both understand the challenges we face daily but also the solutions and services that enable companies like ours to succeed. We look forward to working in partnership with them in the years ahead."
Paul Kenyon, Connect Services Manager (Data & Voice) at The Co-op Group
Technology is the enabler, not the answer
As in many industries, the past year has shown retailers that technology isn't the final answer. The resilience of employees has also played a crucial role in retailers' success during the pandemic.
Agents' adaptability to remote working and their trust in leadership to ensure they can continue working by providing a suitable, secure working environment from home are no small matters. Agents have learned to deliver customer experience in new ways, across multiple platforms, and leaders know that this will have an impact on their working practices for the future.
Going forward, retailers should take the opportunity to look back at the challenges and successes of the past year and see what changes need to be continued forward, and how further improvements to both the employee and customer experience can be made. By combining and aligning pillars of technology with people-first solutions, retailers will be on the right track for future success.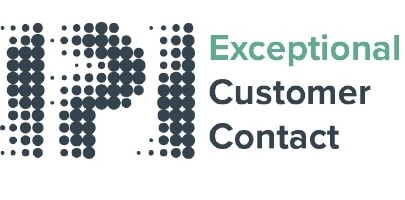 IPI is focused on creating intelligent contact centre solutions that deliver exceptional customer experiences. Founded in 2001, the company has more than 300 customers and support more than four million transactions and 55,000 agents every day.
IPI partners with the industry's leading vendors – including Avaya, Blue Prism, CX Company, Gamma, Microsoft, Teleopti, Verint and VMWare – to provide a complete suite of contact centre solutions, available in the cloud, on-premise, or as a managed service. These bespoke solutions cover every component of the contact centre – from call routing, unified communications, networking and security, right up to emerging technologies, such as AI chatbots and Robotic Process Automation. It also offers a range of professional services and devOps support, delivered by its highly accredited team of contact centre experts.
For additional information on IPI view their Company Profile
Related News & Information
No related posts.