Talkdesk Announces Talkdesk for Service Cloud Voice on Salesforce AppExchange, the World's Leading Enterprise Cloud Marketplace
Talkdesk customers can now benefit from an all-in-one solution that unifies phone, digital channels, and CRM data embedded within Salesforce's Service Cloud console
Talkdesk have announced it has launched Talkdesk for Service Cloud Voice on Salesforce AppExchange, empowering customers to connect Talkdesk to Salesforce's Service Cloud Voice product. Service Cloud Voice brings together phone, digital channels and CRM data in one central view for service agents. Customers can now connect their preferred phone solutions into Service Cloud Voice with Service Cloud Voice for Partner Telephony, creating a unified agent and digital channel experience to deliver faster, smarter and more personalized service.
Talkdesk for Service Cloud Voice gives organisations the power of Salesforce and Talkdesk in one enhanced experience. The AppExchange listing provides customers with access to essential CCasS capabilities backed by the highly rated, easy-to-use features, service, and reliability synonymous with the Talkdesk brand.
Embedded within Service Cloud Voice, agents can leverage robust Talkdesk contact centre capabilities to deliver rich customer experiences while ensuring the entire customer journey is captured for reporting and analysis within Salesforce.
» Talkdesk for Service Cloud Voice natively integrates phone calls within the Salesforce platform, creating a voice digital channel that is easy for contact centre agents to use and navigate with VoiceCall record creation, updates, reporting, and metrics tools.
» As an end-to-end solution for phone support, Talkdesk for Service Cloud Voice includes everything from telephony setup to contact centre agent authorisation, call controls, automation, and call analytics for optimal agent performance and better customer experiences.
» Customers also gain access to industry-leading Talkdesk capabilities like real-time transcription, after-call work, call recording playback, and supervisor monitoring.
The Talkdesk for Service Cloud Voice AppExchange listing expands the Talkdesk offerings currently available to customers. With Talkdesk for Salesforce, powered by Talkdesk CX Cloud™, and Talkdesk for Service Cloud Voice, both now readily available on Salesforce AppExchange, customers can choose the solution that best fits their needs.
Talkdesk for Salesforce integrates CX Cloud seamlessly to offer robust contact center functionality, personalized engagement on any channel, and integration to Sales and Service Clouds. Talkdesk for Salesforce gives agents advanced features such as screen pops, SSO, outbound caller ID, Lightning Flow automations, intelligent routing, and more.

Talkdesk® is a global customer experience leader for customer-obsessed companies. Our contact center solution provides a better way for businesses and customers to engage with one another. Our speed of innovation and global footprint reflect our commitment to ensure businesses everywhere can deliver better customer experiences through any channel, resulting in higher customer satisfaction, cost savings and profitability.
Talkdesk CX Cloud™ is an end-to-end customer experience solution that combines enterprise scale with consumer simplicity. Over 1,800 innovative companies around the world, including IBM, Acxiom, Trivago, and Fujitsu partner with Talkdesk to deliver a better way to great customer experience.
For additional information on Talkdesk view their Company Profile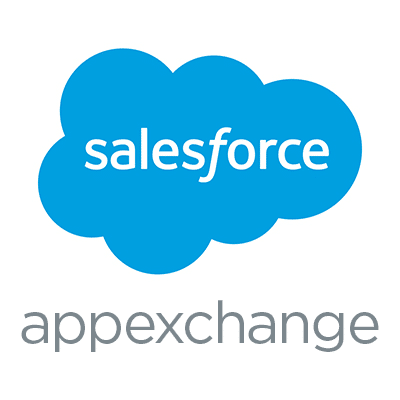 Salesforce AppExchange, the world's leading enterprise cloud marketplace, empowers companies, developers and entrepreneurs to build, market and grow in entirely new ways.
With more than 6,000 listings, 9 million customer installs and 117,000 peer reviews, AppExchange connects customers of all sizes and across industries to ready-to-install or customizable apps and Salesforce-certified consultants to solve any business challenge.