Talkdesk enhances Contact Centre Outbound Dialer suite for efficient and compliant customer outreach


Talkdesk 20-in-20 continues with new products and enhancements, adding proactive capabilities for companies to efficiently and effortlessly connect with customers through personalized sales and service 
– New native Predictive Dialer, powered by Talkdesk iQ, enables organizations to proactively connect with current and prospective customers, tripling or quadrupling connect rates over manual dialing
– New Proactive Notifications automatically enables organisations to send personalized, relevant and timely notifications via phone or SMS in a fully agentless mode
– Enhanced Salesforce Dialer integration now offers native preview and power dialing capabilities from within Salesforce in a seamlessly integrated environment
Talkdesk®, Inc., the cloud contact centre for innovative enterprises, today announced three new capabilities to its cutting-edge, AI-infused Outbound Dialer™ suite. The new Predictive Dialer™, new Proactive Notifications™ and enhanced Salesforce Dialer integration offers Talkdesk customers new capabilities for organizations to proactively connect with current and prospective customers in an efficient and compliant manner. Talkdesk has designed its next-generation Outbound Dialer capabilities with the same "enterprise-power, consumer simplicity" methodology used in developing all of its apps, enabling rapid and easy setup and management of outbound campaigns by non-technical business users.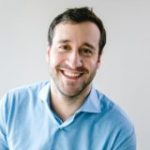 Tiago Paiva, chief executive officer, Talkdesk, commented,
"One of the biggest challenges facing any call center are missed opportunities, where outbound agents are unable to engage with customers due to missed or unanswered calls. Call centres bleed money because of agent inefficiency," 
"With Outbound Dialer, Talkdesk is significantly increasing the efficiency of contact centre workers and ensuring companies are engaging their greatest resource – their customers – more and increasing sales."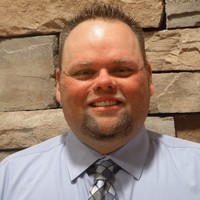 Dale Sturgill, vice president of call centre operations, Employbridge, said,
"EmployBridge has been an early adopter of Proactive Notifications; a game-changer for our organization, processing tens of thousands of customer interactions per day and significantly improving our connect and success rates,
"Talkdesk is introducing new products to the market so quickly, our contact center is always on the cutting edge of 'Best in Class' customer service capabilities. Talkdesk has enhanced our future operational roadmap and is a true partner, enabling us to deliver the highest level of customer service."
Predictive Dialing, typically most suitable for B2C outbound calling scenarios, can increase the number of live outbound connections an agent makes by 200-300% or more outbound calls per agent per hour. Rather than encountering typical roadblocks such as unanswered calls, voicemails or busy signals, agents are connected directly with customers and prospects which greatly increases success rate. With AI-driven algorithms, powered by Talkdesk iQ™ to manage dial pace and times to coincide with customer availability windows, Talkdesk Predictive Dialing enables outbound agents to maintain peak productivity rates.
According to a 2018 study from Microsoft, 70 percent of global consumers have a favorable view of brands that contact them with proactive customer service notifications. Proactive Notifications from Talkdesk automatically generates notifications, enabling agents to send personalized, relevant and timely notifications via phone or SMS in an agentless mode. Common use cases can include auto-generated messaging such as appointment reminders, due date notices, order status updates and shipping notifications. Proactive Notifications reduces customer effort and inbound call volume through personalized outreach to drive customer satisfaction (CSAT), loyalty and retention increases.
With enhanced Salesforce Dialer Integration, Talkdesk customers can now access native preview and power dialing capabilities from within Salesforce in a seamlessly integrated environment. Take advantage of the record filtering and list creation capabilities within Salesforce. Agents can easily dial down a list sequentially to keep an efficient cadence of outbound interactions and avoid the inefficiency of manual click-to-calling. Less aggressive than predictive dialing, preview and power dialing are typically more suitable for B2B outbound calling scenarios.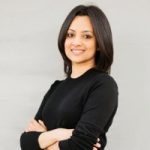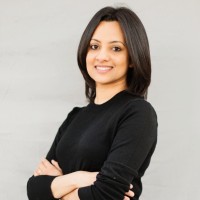 Charanya Kannan, chief product officer, Talkdesk, said,
"The market is hungry for an alternative to the fragmented solutions available to customer experience buyers today," 
"Talkdesk will consistently introduce new products through our 20-in-20 program to solve this problem with an end-to-end customer experience solution that sets a new standard for the contact centre industry."
The announcement of new Predictive Dialer, Proactive Notifications and enhanced Salesforce Dialer integration is part of an ambitious program by Talkdesk to storm the contact centre industry with 20 product introductions to start 2020. Talkdesk built its reputation as an industry disruptor through an unrivaled pace of innovation with more than 600 features to the market over the past 18 months.
---
Additional Information
For additional information on Talkdesk visit their Website